SAP Accountant Software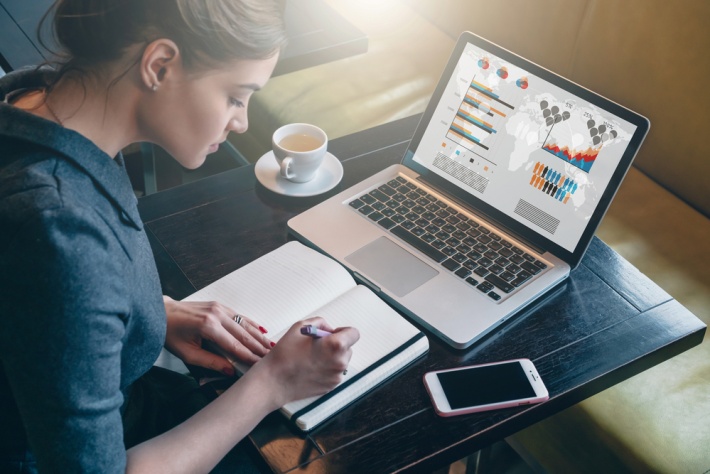 SAP Business One is an integrated enterprise resource planning (ERP) tool which goes beyond the capabilities of straightforward accountancy software. The product is aimed at small to medium sized businesses across a variety of industries including manufacturing, retail, transport, and logistics. As well as the ability to keep on top of your bookkeeping and a close eye on your cash flow, the software comes with a raft of other features such as inventory management, high level reporting and business intelligence (BI) capabilities, and optimisation of purchasing and distribution processes.
The enhanced features are reflected in both the price and also the installation time. While a standard cloud-based accountancy platform can be installed and used within a matter of minutes, you will have to wait several weeks or even months to fully integrate SAP Business One into your business. The software runs on Windows operating systems and must be installed on a computer; it does, however, have an accompanying app which allows the system to be used on the move from a variety of devices. With up to 30 users able to access and utilise the system, it is perfect for midsized businesses looking to streamline their entire business operations.
Be warned that this system is not as simple to use as basic cloud-based accountancy software packages, mainly due to the increased features and enhanced capabilities. It may take some time to bring yourself, and your team, up to speed as to exactly what the product can do and how it can improve your business operations. You will most likely need on-going training in order to get the most out of the system.
What is a SAP Business One accountant?
As SAP Business One is more than just a piece of accountancy software, you may find it difficult to locate an accountant specialising in this. However, a good accountant will be knowledgeable across a range of accountancy software packages and should have no problem working with you if you choose to use SAP Business One. It is worth discussing any plans you have to switch the platform you are using to keep on top of your finances with your accountant beforehand. They will be able to offer you sound advice on which software package would be best for you and your business's specific needs.
Benefits of using SAP Business One
Extensive range of features which can be used to improve many areas of your business including supplier and stock management, logistics and distribution, as well as keeping your finances in check
Powerful analytics and reporting capabilities
Can be customised for your business and its bespoke needs
Multi-currency and available in 27 languages
Integrated business intelligence (BI)
SAP Business One vs the Rest
While SAP Business One certainly packs a punch, you need to decide whether your business requires such a powerful system, or if your needs could be serviced by a cheaper and more basic offering. If all you are looking for is basic bookkeeping management, you may be better off opting for a platform such as Sage One or ClearBooks, which can offer you high quality finance management processes with an affordable monthly price tag.
However, if your business is growing and you require a business management tool to assist you with more than just your cash flow and expenses, SAP Business One is well worth exploring further.
Find a SAP Business One accountant near me
Regardless of how powerful your in-house accountancy processes are, it is always advisable to have an accountant working alongside you. As well as helping you when it comes to submitting your annual returns and ensuring you are up to date on your VAT payments, an accountant can offer a huge amount of all-round support for your business. From giving advice when it comes to growing your business and taking on staff, to making sure you are taking advantage of all available tax relief schemes, an accountant is an invaluable person to have on your side. Here at Handpicked Accountants, we can help connect you with a trustworthy, reliable, and knowledgeable accountant in your local area. Simply call us on 0800 063 9258 and we will put you in touch with the perfect accountant for you and your business.