Zoho Accountant Software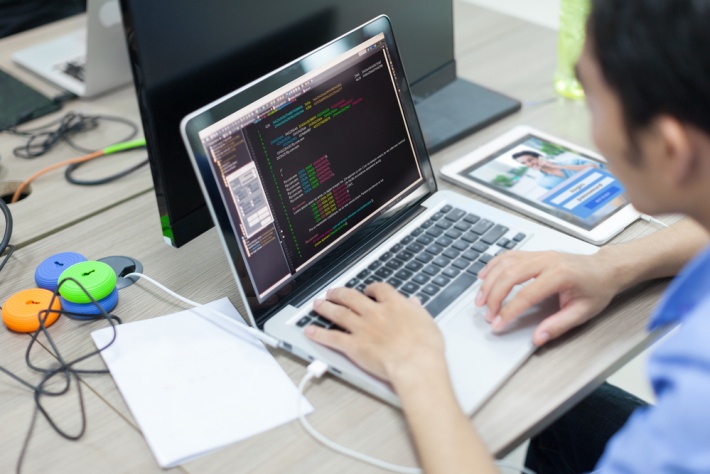 What is Zoho Books?
Designed for small and growing businesses, Zoho Books is a simple and user-friendly piece of cloud-based accountancy software. Zoho Books offer three packages – basic, standard, and professional. The basic package is limited to one user and 50 contacts, however, with the ability to create invoices, track expenses, and reconcile bank transactions, the £6 a month option represents great value. The standard package costs £12 a month, and allows 2 users within your organisation and up to 500 contacts. This comes with a host of additional add-ons including features for bills, purchase approval, and reporting tags.
The top package, at a monthly cost of £18, allows you to manage your inventory, sales and purchase orders alongside all the features included in the basic and standard offerings. With unlimited contacts and 10 users, this is a great option for larger businesses. If you are happy to sign up for a year you can get a 12 month subscription for the price of ten months on any of the three packages.
If you are unsure which option to go for, you would benefit from taking advantage of the free 14 day trial to test out the product for yourself before committing to a paid contract. The trial is for the professional package which is a great way of allowing you to try the full range of features helping you to decide which ones you will actually use day-to-day.
Zoho has a variety of business solutions, including a CRM system, work flow management programme, and their Zoho Mail email platform. Zoho Books integrates seamlessly with the full suite of Zoho applications, so if you are already working with other Zoho products, their accounting software could be the ideal choice for you and your business.
What is a Zoho Books accountant?
Most accountants will take advantage of at least one piece of accountancy software; some will subscribe to a variety. By choosing an accountant who uses, and is knowledgeable about the same software you are using will help ensure your collaborative efforts are as in sync as possible. By using the same platform, you can be sure you are looking at the same figures, and can access exactly the same type of information as each other. If you are thinking of moving your accounts to the cloud with Zoho Books, you should make it a priority to ensure you are working with an accountant familiar with the system.
What does it mean to be Zoho Books certified?
Entry to the Zoho Books Advisory Program is offered to all accountants and bookkeepers using the application. This short training course is designed to show accountants the range of features Zoho Books can offer, and ensure they are fully proficient in these. This in-depth knowledge not only helps the accountant get the best out of the software, but in turn, these skills can be passed on to their clients. By choosing a Zoho Books certified accountant, you can be sure you are getting the best value not only out of the software, but out of your accountant too.
Benefits of using Zoho Books
iOS, Android, and Windows apps mean you can access your Zoho Books account on all major internet enabled devices
Integration with other Zoho applications including CRM, Creator, and Recruit
Intuitive dashboard puts your company's financials right at your fingertips
Variety of packages allow you to only pay for the features you need
Track your inventory in real-time with the professional package
Zoho Books vs the Rest
At just £6 a month, Zoho Books' starter option undercuts the majority of its rivals from a price point of view. However, the £18 a month professional package is not as competitively priced as KashFlow's top offering which offers unlimited users and bank reconciliations for a lower monthly outlay.
If you are an employer and are keen to have visibility over your payroll alongside your accounts, Zoho Books unfortunately does not come with this option. Instead you may wish to consider alternatives such as Xero, whose top package comes with a range of features to create payslips, send this information to HMRC, and even stay ahead of your auto-enrolment responsibilities.
Find a Zoho Books accountant near me
Once you have decided that Zoho Books is the most appropriate online accountancy software package for your small business, you now need to find an accountant who can work alongside you. With decades of experiencing working with accountants from all across the country, we know what makes a good one, and we are happy to share our recommendations with you. At Handpicked Accountants, we take the time to understand exactly what you are looking for in an accountant, and make it our priority to connect you with the most appropriate one in your local area.