KashFlow Accountant Software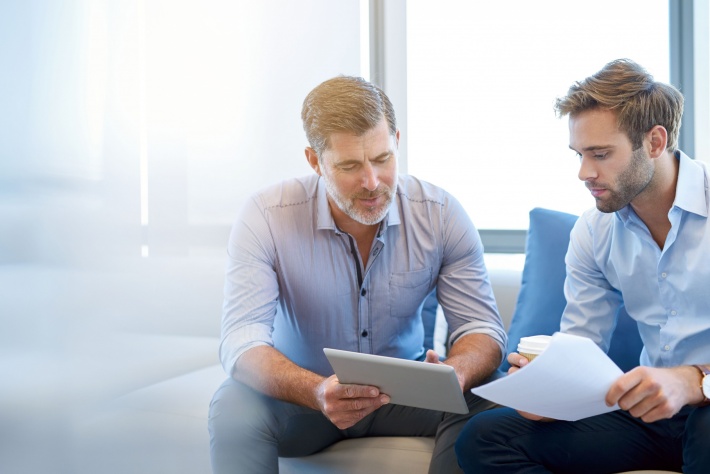 KashFlow is an online cloud based accountancy software package that aims to make it easy for small business owners to organise and manage their company's bookkeeping obligations. The software is purchased via a monthly subscription and customers can choose from three packages. The Starter plan costs £7.00 a month and is targeted towards those at the smaller end of the scale such as sole traders and contractors. This plan is single-user only and includes restrictions on the amount of transactions which can be made – reconciled bank transactions are limited to 25 and a maximum of 10 invoices can be sent each month. If you feel your business activity exceeds these limits, the Business plan may be more suited. This multi-user option offers unlimited bank reconciliations and invoices for a monthly cost of £14.00.
KashFlow can not only help you keep on top of your incomings and outgoings, but also when it comes to your employees. Exclusive to the UK, KashFlow's top plan includes a payroll feature to help make handling your employees' wages a breeze. The Business + Payroll plan will set you back £19.00 per month, with an additional charge levied if you want to take advantage of the auto-enrolment pension add-on.
What is a KashFlow accountant?
When it comes to running a small business, accounting is best approached as a collaborative effort between yourself and your accountant. This collaboration is most effective when both parties are working with the same software and able to easily access the same information. Choosing a KashFlow accountant allows for flawless integration between the data you input, and the information the accountant has to work with.
What does it mean to be KashFlow certified?
KashFlow offer a Partner Programme to eligible accountants. As a KashFlow Partner, these accountants have access to a suite of training materials to ensure they are getting the very best out of the software for both themselves and their clients. Once an accountant has followed a training course and proven their proficiency in using KashFlow, they will be awarded KashFlow certification. This certification demonstrates a deep understanding of all the key features and how to best utilise them when dealing with clients' accounts.
Benefits of using KashFlow
With three plans to choose from you can increase the functionality as and when your business grows
KashFlow Go is a full-featured app that lets you work from anywhere with an internet connection
KashFlow's accounting software links directly to HMRC, making it easy to adhere to your tax obligations
Full integration with payment processors such as Worldpay and GoCardless to make payment easier for your customers
More than 50 reports are available to give you greater insight to your financial position at any given time
KashFlow vs the Rest
Aimed at the small business market, KashFlow is an affordable option for sole traders, freelancers, and contractors. Their offering at this level is similar to that of Sage One's entry level package and comes in at a similar monthly cost. Both provide a basic, jargon-free way of keeping on top of your accounts, requiring little prior knowledge or experience. 
KashFlow's payroll option is only available on the top price plan of £19.00 with an additional charge for assessing and managing your employees' auto-enrolment entitlements. If this is something which is important to you, you may wish to consider QuickBooks who offer all these features as standard in their £15.00 package.
Find a KashFlow accountant near me
With over 320,000 accountants practicing in the UK, finding the perfect one for you can seem like an impossible task. Handpicked Accountants was created to make this process easy. We have carefully selected only the very best accountants who have proven their trustworthiness, reliability, and professionalism over their years of working with us.
If you know exactly what you are looking for, start your search here by entering your postcode and choose from the list provided. However, if you would like some help and guidance, we are more than happy to recommend an accountant for you. Simply call us on 0800 063 9258 and we will put you in touch with the perfect accountant for you and your business.