Clear Books Accountant Software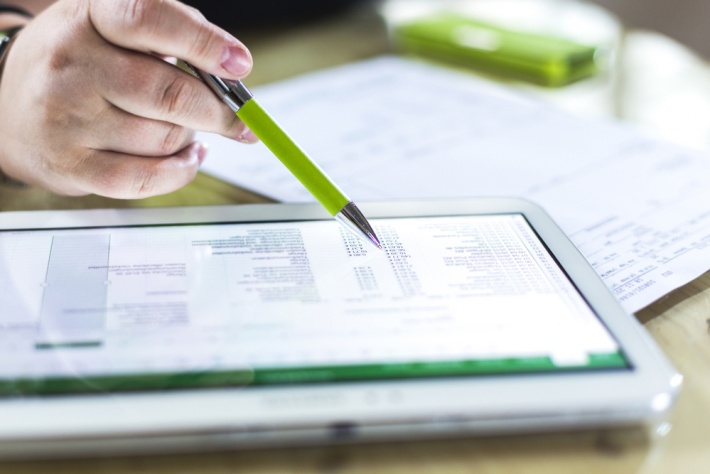 What is Clear Books?
Designed with small businesses and sole traders in mind, Clear Books is a great all-round online accountancy software package. The simple and user-friendly dashboard gives you a real-time overview of your company's financial position, including recent sales, purchases, and a snapshot of your linked bank account.
Although suitable for a range of business, Clear Books is the ideal platform for those working in the construction sector thanks to the built-in Construction Industry Scheme (CIS) feature. Contractors are able to verify subcontractors and submit CIS returns to HMRC, while subcontractors can take advantage of an automatic CIS calculations feature which links directly to your invoices. Any CIS deductions can be viewed in a report generated directly through the platform.
Clear Books currently have two plans available; one aimed at small business, the other for larger companies. Both allow unlimited users, have an invoicing and quote feature, and give a real-time view of your company's cash flow. The higher package, which is £21.70 a month following a three month half price offer, comes with the CIS tool and the ability to accept transactions in various currencies. If you do not require these additional features, the basic package comes in at £10 monthly, again following an introductory half price offer for your first three months.
Whichever package you go for, Clear Books offer a 30 day free trial without having to hand over any credit card details. This gives you the opportunity to try out the programme for yourself and see how it could work alongside your business, completely risk-free.
What is a Clear Books accountant?
Every accountant will have their own preference when it comes to online accountancy software. Some may exclusively use one product, while others may subscribe to several of the major platforms. If you are going to be using Clear Books, finding a Clear Books accountant should be a priority. By working from the same system, you can be sure you and your accountant have access to the same information at all times, making collaboration much easier.
What does it mean to be Clear Books certified?
Clear Books offer all accountants using the software the chance to become a Clear Books Certified Partner. In order to qualify a training session must be completed, followed by passing an online test. Other training options, both face-to-face and online short courses, are available to help accountants get the very most out of the programme. As a client, this in-depth knowledge and competency with the system has a huge benefit for you, and it should be something you look out for when choosing an accountant to work alongside you.
Benefits of using Clear Books
Construction Industry Scheme features let's both contractors and subcontractors keep on top of their CIS obligations with minimal fuss. 
HMRC approved software with built in Making Tax Digital (MTD) feature allowing you to submit VAT returns quickly and easily
Online invoices allow you to create professional invoices in seconds, and receive payments via direct debit
Instant access to your incomings, outgoings, and expenses
 Accept payment in over 170 different currencies, ideal for businesses which trade internationally
Clear Books vs the Rest
At just £10 a month, the starter package is great value, although KashFlow do offer a more competitively priced option if you are price-driven. However, the built-in CIS feature makes Clear Books a real winner for those operating in the construction industry.
UK based telephone and email support service is available but it is limited to office hours only. If you require round-the-clock support, you may wish to consider alternative platforms such as Xero who pride themselves on providing 24/7 email, telephone, and live chat support.
Find a Clear Books Accountant Near Me
Think Clear Books could be the right online software package for you? The next step is to find a local accountant who can help you make the most of it. Handpicked Accountants makes this process quick, easy, and hassle free. Our friendly helpful team will take the time to get to know your business and what it is you need from an accountant. We will then match you up with the perfect accountant in your local area.