Xero Accountant Software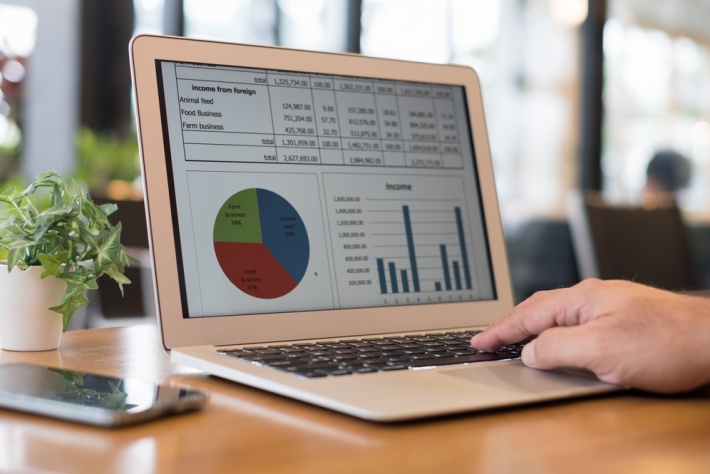 What is Xero?
Xero is a cloud-based online accountancy software package which allows you to manage every part of your business. Xero offers a real-time view of your financial position with instant access to your cash flow details. Particularly popular with small businesses, Xero is used by a huge number of companies operating in a variety of industries.
Xero is a monthly subscription service with three packages available depending on your needs. The packages range in price between £10.00 and £27.50 per month, meaning you can ensure the software contains all the features you need, while not paying over the odds for features you will not use. With no long-term contract, you are free to switch the package you subscribe to as and when your business grows and evolves.
What is a Xero accountant?
As a cloud-based software package, a Xero accountant will be able to access your account (with your permission) and view your transactions. While you may feel comfortable inputting the details into Xero yourself, there is still a crucial need for an accountant. They have the time and expertise to analyse your figures and highlights areas for improvement and development. An accountant does more than simply bookkeeping; used correctly they can add a huge amount of value to your business.
With over one million individuals and businesses already using Xero, many accountants are familiar with the software; however, if you are looking for an expert, you want to find an accountant who is Xero certified.
What does it mean to be Xero certified?
In order to become a Xero certified accountant, a training and assessment programme must have been completed. This consists of eight separate online courses, all set and accredited by Xero. The certification, awarded after 40 credits have been completed, demonstrates a deep familiarity and knowledge with key Xero features.
Benefits of using Xero
As a web-based package, the Xero software can be accessed via desktop and also through the app on mobile or tablet, meaning you can send invoices or make expense claims at any time and from anywhere in the world.
All your bank and credit card transactions can be instantly imported to the software keeping you fully up to date on your day-to-day transactions. Pay your bills and keep track of your incoming money from customers.
You can control your payroll including paying staff, creating and sending payslips, and even submitting this data to HMRC. Xero can also help you remain compliant when it comes to your duty to provide your employees with a pension. Xero has a built-in auto-enrolment feature which assesses each of your employees in turn.
Unlike many software packages, Xero offers a full-featured programme to Mac users, which works just as well as it does on Windows.
 Xero vs the Rest
With a variety of online accountancy software packages out there, it is important you choose the one best suited to your needs. As stated Xero is unrivalled for Mac users, however, if a mobile app is a bigger priority, FreshBooks is widely thought to have the best one on the market.
If customer service is important to you, Xero is unbeatable even by big hitters such as QuickBooks. With 24/7 email, live chat, and phone support, you can be sure that any problems you encounter can be resolved at any time day or night.
Find a Xero accountant near me
Now you have decided whether Xero is right for your business, you need to find an accountant who can work with this programme to deliver the service your business deserves. Handpicked Accountants can put you in touch with a Xero specialist in your local area. We have prior experience of working with all the accountants listed on Handpicked Accountants, and they have been carefully selected due to their proven expertise and reliability. Start your search for your ideal Xero accountant today.