QuickBooks Accountant Software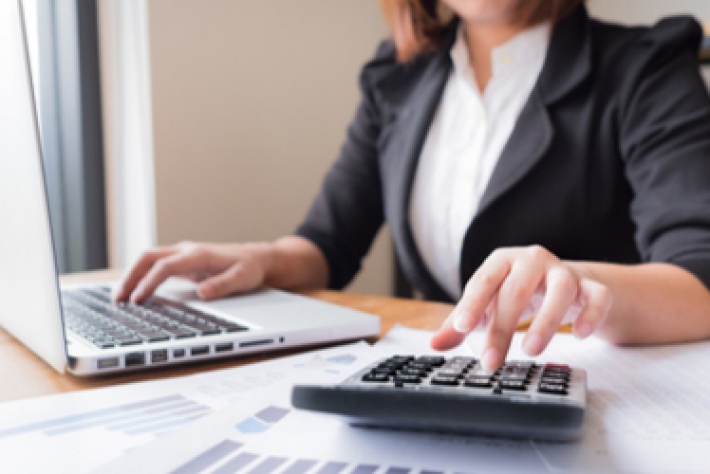 What is Intuit QuickBooks?
Intuit QuickBooks, often known simply as QuickBooks, was one of the earliest entrants into the market and its popularity remains. In fact, worldwide, QuickBooks is the most widely used online accountancy software.
The software is flexible with the ability to change your package and add more features as and when your business grows. This ensures you are only paying for what you need and the features you use. The cheapest package at £6.00 a month is aimed at self-employed freelancers and contractors and includes features such as the capability to complete your HMRC self-assessment tax return, send invoices, and link your bank account to see transactions on the go. The next package up comes in at £15.00 per month and includes the functionality to manage your payroll, file your VAT return, and track employee time. The top package costs £25.00 per month and includes all the features of the other two packages plus the ability to manage your stock, and create budgets and purchase orders.
Regardless of which package you go for, all can be accessed on either a desktop computer, or through the app which is available on iOS and Android. All formats are extremely intuitive and user-friendly. Aimed at small businesses, QuickBooks is particularly good for those operating in the construction sector, as the middle two packages include the functionality needed to calculate, manage, and file CIS deductions direct from the app.
What is a QuickBooks accountant?
A QuickBooks accountant will be proficient in using the software to analyse their client's current position. Cloud accountancy software puts your company's financials not only at your fingertips, but also at your accountants. By giving your accountant access to your QuickBooks account, means they can instantly see your business' financial situation at any given time. This valuable insight means any anomalies or potential areas of concern can be picked up quickly and remedial action taken to limit the damage.
What does it mean to be QuickBooks certified?
Becoming QuickBooks certified is an optional training course accountants can choose to undertake. This process involves a two day teaching module followed by an examination. Following successful completion of the exam, QuickBooks certification will be issued. During the course the delegate will learn how to set up QuickBooks, the best ways to use the programme on a day-to-day basis, and gain a deep understanding of the true capability of the software. Not only does this help your accountant when dealing with your account, but your accountant will usually be more than happy to pass this working knowledge on to you allowing you to unlock the true capability of the software.
Benefits of using QuickBooks
Connect popular apps such as PayPal, Shopify and, GoCardless for a real-time view of your incomings and outgoings
Access your anywhere in the world and at any time on either Android or iOS devices
Register up to 5 users each with their own access permissions so they see only what you want them to (depending on your package)
Create and send invoices and track when they have been paid
Online chat and telephone support
QuickBooks vs the Rest
As the number one choice of accountancy software worldwide, QuickBooks is clearly doing something right. Catering for freelancers and small businesses alike, QuickBooks has a package to suit everyone regardless of their business model. Depending on how experienced you are in bookkeeping, however, beginners may wish to consider an alternative provider such as FreshBooks or Sage One which both offer a more basic, jargon-free user experience.
Find a QuickBooks Accountant Near Me
Decided whether QuickBooks is the right online accountancy software provider for you? Great. Now you need to find an accountant who you can work alongside to get the best out of it. Handpicked Accountants has carefully selected the very best accountants from across the country to make the process of choosing one easier for you. We have directly worked with all Handpicked accountants, during which they have demonstrated their knowledge, expertise, and trustworthiness. You can search our database to find an accountant local to you, or alternatively we will be happy to recommend an accountant who best meets your needs. Begin your search today.