Wave Accountant Software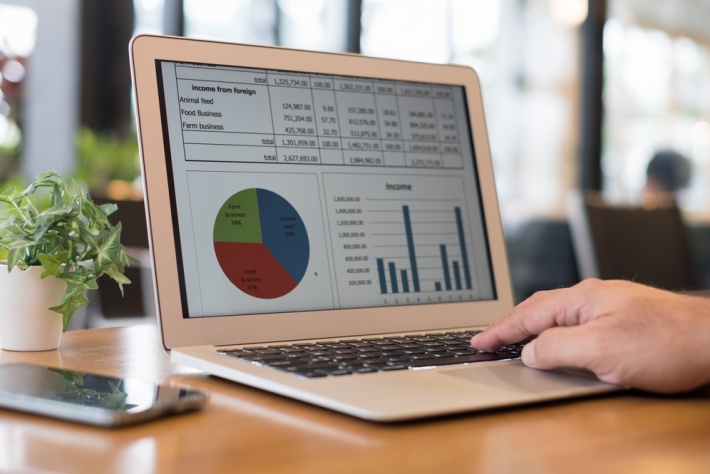 What is Wave?
Wave is a cloud-based online accountancy software package which will help you keep track of your business' incomings, outgoings, and sync your expenses. The major stand-out point of Wave, however, is that this is offered completely free of charge.
Invoices can be created and sent to customers through the platform, although collecting payment from credit cards will come at a cost. A fee of between 1.4% and 2.9% plus a 20p transaction fee will be charged for each payment received. This is done on a pay-as-you-go basis, so you will only be charged if you take advantage of this service. You will need to consider the level of these type of transactions your company will handle to determine whether this is a reasonable amount to pay. If you deal with many large incoming payments, it may make more financial sense to opt for a paid for service which gives unlimited transactions as part of the deal.
Wave is perfect for those individuals new to online accountancy who are not fully convinced as to whether they want to go down this route. This free model is a great introduction to what cloud-based accountancy software can do, and comes with no financial risk. Although its features may be too limited for larger operations, small businesses and sole traders should find Wave more than adequate for their needs. If your business model is simple, Wave could be the perfect way to keep on top of your books without committing to a pricey monthly contract.
What is a Wave accountant?
When using online accountancy software, it is extremely beneficial if your accountant also uses the same programme. Although this is not strictly necessary, it does aid collaboration considerably. By both having access to your Wave account, you can be sure your accountant is looking at the same figures you are at any given time. It is therefore important when looking for an accountant to help you manage your limited company or personal accounts that you chose one who can work with your preferred software package.
What does it mean to be Wave certified?
The Wave Pro Network is open to all accountants and bookkeepers who use Wave as part of their job. Although there is not a formal examination or training course to undertake, members are kept fully up-to-date about the features added to the programme, plus access to a range of resources to help them get the most of out the programme.
Benefits of using Wave
It's free to use!
Wave links up to your bank and credit cards allowing for effortless transaction reconciliation
You can allow an unlimited number of trusted individuals, such as your accountant or business partner, to access your account
Receipt scanning comes as standard, making keeping on top of your expenses as easy as taking a picture
Accepts multiple currency to allow for worldwide trading
Wave vs the Rest
Despite being a free service, you do pay extra for credit card payments. Depending on the scale of your business and its associated transactions, these charges could quickly add up as they are charged on a pay-as-you-go basis. Although Wave do offer payroll functionality, this is currently unavailable to those residing in the UK. Therefore if you are running a business with numerous employees, or accept a large volume of card payments, you may wish to consider alternative providers such as QuickBooks and Xero which are set up with larger businesses in mind with features to reflect this.
However, it is difficult to look past the fact that this service is free for basic bookkeeping and accounting needs, and is therefore unrivalled from a cost point of view.
Find a Wave Accountant Near Me
When you have made the decision as to which accountancy software is right for you, your next challenge is to find an accountant who can work alongside you. With over 320,000 accountants in the UK alone, this may seem like a daunting task. However, Handpicked Accountants are perfectly placed to help you. Only the very best accountants we have worked with personally have been selected to appear on Handpicked Accountants. Contact our friendly team today and we will be delighted to find you the perfect Wave accountant in your local area.