5 Reasons to Move to Cloud Accounting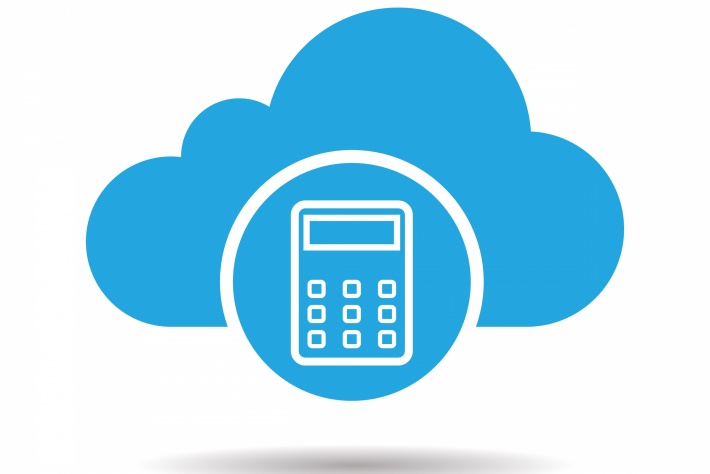 With cloud accounting you pay a single monthly fee for access to an online accounting software package that allows you to record, control and manage your businesses finances. Rather than your data being stored directly onto the hard drive of your computer, all of your information is stored in the cloud allowing you easy access to it anywhere, any time.
More and more businesses are moving to cloud accounting and seeing the benefits associated with these. But if you're still not sure then have a look at some of our main reasons why you and your business could profit from a move to cloud accounting.
Real Time Information
One of the major disadvantages of a traditional desktop-based accountancy software package is that to share information with your accountant, or even other members of your team, the files would need to be downloaded and either printed off or emailed on. These files may be correct at the time of download, but will soon become out of date which can lead to numerous discrepancies and errors. However with cloud accounting you can give access to whomever you choose (and are usually able to choose exactly what level of access they have) and they will then be able to work with the most up to date information.
Easy To Access Anywhere
Because you are not reliant on a piece of static software to handle your accounts, all you require is an internet enabled device, you can access your accountants anywhere and at any time. Many cloud accountancy packages have mobile platforms built into their software so you can even do your books on the train to work in the morning. Cloud accounting can also be perfect for anyone who has a disparate or travelling workforce as they can submit expenses and update records wherever they are.
Save Money
Rather than having to invest a large initial outlay in an expensive piece of specialist accounting software, with cloud accounting you simply pay one monthly fee. This not only means that you are likely to save money, but it can also then be easier to manage your cash flow month on month. Also with cloud accounting you do not have to then pay for expensive updates and upgrades as these are all included in the price. Most cloud accounting packages also give you the option to upgrade your account if your business grows and you find that you need more features.
Store Your Data Securely
Most cloud accountancy providers offer incredibly high levels of sophisticated data security which is usually either compliant with, or exceeds, the Payment Card Industry Data Security Standard. This stringent measure ensures that your data is stored completely securely and you also don't have to worry about losing any of your data as this is all securely backed up in the cloud - rather than sitting on a potentially vulnerable stand-alone machine.
Connects With Your Accountant
Many accountants specialise in cloud accounting and can work directly with your cloud account. This means that rather than having to provide them with your books, ensuring that you send the correct versions of everything that they need, your accountant can simply log into your account and get going.
If you are looking for a quicker, easier and cheaper way to handle your finances then cloud accounting could be the way forward. Handpicked Accountants can then connect you with a specialist cloud accounting firm in your area who can take care of the rest. Contact us to find your perfect accountant today.