What are the first signs of business cash flow problems?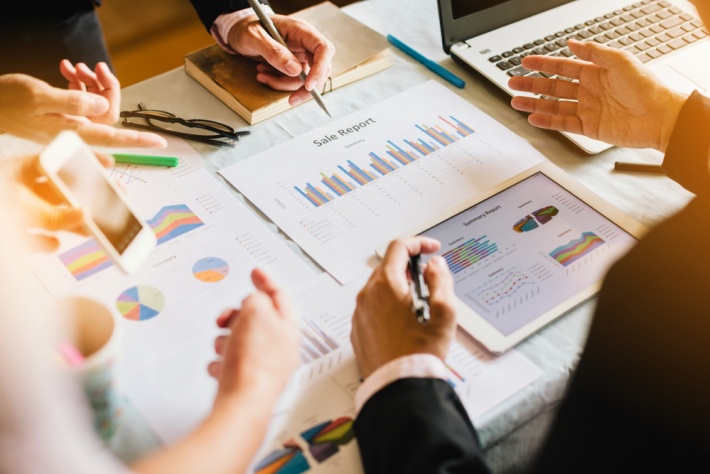 Cash flow problems can appear suddenly in business, or they can insidiously creep in when you're busy dealing with other matters. Whatever the scenario, it's a serious situation as lack of cash can derail your business plans and threaten its long-term existence. 
This is why spotting the signs of cash flow problems early is crucial – it gives you more time to avert a crisis and get your business back on track. So what are the first signs that cash is becoming a problem, and how should you deal with the situation?
Difficulty paying the bills on time
If there never seems to be enough cash in the system to pay suppliers and staff, or you regularly have to use your own money to buy business items, it's a sure sign that cash flow is an issue. If your business can't pay the bills as they fall due you may be insolvent, and need to consider whether to stop trading to protect creditor interests.
Excessive stock levels
Holding excessive levels of stock usually means that sales have fallen, or that working capital is being used up unnecessarily. If it's the latter, the money could be put to better use in paying bills and staff wages, and ensuring you meet HMRC liabilities when they fall due. Computerised stock control systems can help you manage your stock levels, and improve the overall cash flow situation.
Approaching new suppliers
If you have to approach numerous suppliers simply to ensure the business can function properly – maybe existing suppliers won't extend their terms, for example, or other lines of credit aren't available – cash flow is clearly an issue. By contacting a qualified accountant, you can benefit from professional support and help to source alternative forms of finance that are quickly accessible.
You're considering a cost cutting exercise
Although cutting costs is hugely beneficial for a business and can drastically improve its profits, undertaking an emergency cost cutting exercise because you need additional cash to pay a bill is a clear signal the business is in trouble.
You can reduce the adverse effects of poor cash flow in your business by forecasting your cash needs over several months. This ensures any shortages are dealt with in advance, and protects your business' future.
Cash flow is 'out of sync'
The timing of cash coming into and out of the business is a crucial part of good cash flow management. Even if sales and profits are increasing, if you cannot collect money owed to you efficiently, or your credit terms are too generous, it can quickly affect your ability to trade.
Handpicked Accountants can put you in touch with qualified accountants in your area, after taking time to understand your needs. We only refer fully qualified accountants you can trust, and our recommendations are based on a longstanding practical knowledge of their work and levels of client service. Please call one of the team to find out more.