How to project your company cash flow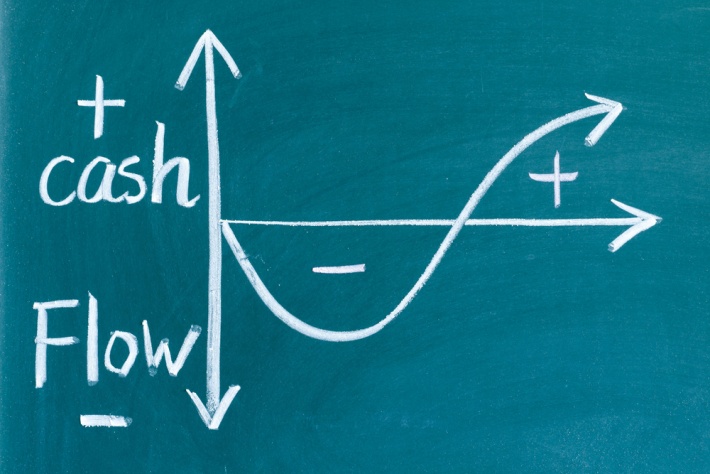 Managing your cash flow is one of the best ways to ensure your company's success. Cash flow projections are helpful in staying on top of your finances and guiding you towards a healthier financial future. Your cash flow projection is generally a document just for you. 
There are plenty of tools and templates out there to help business owners project their company cash flow. Of course, this is best done with the help of a seasoned accountant. However, if you are interested in trying to do a basic projection yourself, there are some tips you can follow.
Estimating your future earnings
In order to accurately project your future cash flow, you'll need to do your best to estimate your future earnings. To do this, take a look at your earnings for the past number of years.
However, in estimating your future earnings, you must also take any upcoming changes into account. Has your business been suffering lately? Has a competitor moved in on your territory? Or, is your business improving? Have you added a new product or service that you are confident will increase sales? It's also important to factor in when you will receive payment, if you run a business that extends credit to customers. This is an estimate, after all, so some guesswork is involved.
When making your estimate, avoid simply estimating your earnings for the entire year. Instead, create your estimate on a month-by-month basis. Also, err on the side of caution, rather than being overly optimistic in your projections. You don't want to deal with a deficit.
Note: If you are a new business with no sales history, you can still estimate your future earnings by researching your industry and making an educated guess. It's a good idea to do this, as a reasonable estimate can help you create future cash flow projections while also helping you to avoid any nasty surprises.
Estimating your future expenses
Once you have estimated your future earnings, you now need to estimate both your fixed and variable expenses – again on a month-by-month basis.
Fixed expenses are those that do not change. Examples of fixed expenses include your business rent and business insurance. Variable expenses are those that fluctuate depending on your sales. For example, the cost of raw materials and packaging will change depending on how many products you sell/ship. Labour cost may also fluctuate due to this.  
Sometimes it can be surprisingly difficult to differentiate between fixed and variable expenses. For example, if your utility bills are higher during winter months because you are using more heat or electricity, you must not forget to project that increase – and so it becomes a variable expense.
Check your fixed and variable expenses for the past number of years, and do your best to estimate how much your variable expenses may change each month in the coming year.
Calculating your estimated cash flow
Now that you have estimated your future earnings and future expenses, you may find it useful to have a template to help you calculate your projected cash flow – or better yet, an accountant.
If you'd like to try it yourself, you must add your next month's projections to your last month's cash balance, before subtracting your projected expenses for that month. There you have your next month's projected cash flow. Carry that balance over to the following month, and repeat the same steps for the next 12 months to get your month-by-month projections for the following year.
Although this is a simple enough calculation, it can help to have an experienced professional ensure that you haven't been too optimistic in your projections while taking everything into account. You can also create quarterly cash flow projections, but monthly is often best to help with future planning.
Handpicked Accountants can help you find a trusted accountant in your local area - begin your search here.