5 ways your accountant can help you during Covid-19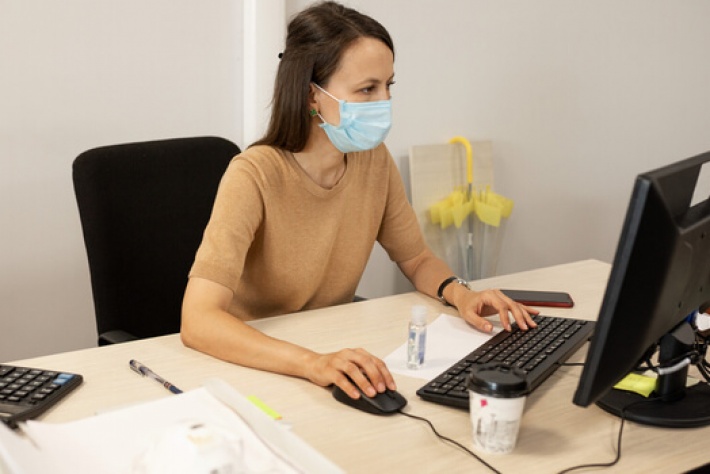 The COVID-19 crisis has generated a lot of uncertainty in the business world. Understandably, businesses are concerned about their future. While a crisis like this is always hard to prepare for, there are some ways you can get help to steer your business through it. One of these ways is to get help and advice from your accountant.
In this post, we'll be sharing some of the best ways your accountant can help during the COVID-19 crisis.
Negotiating with HMRC
When it comes to paying your taxes, a lot of businesses are currently worried they won't be able to.
If you think you will struggle to pay your tax, it's best to approach your accountant to get some advice first. They will be able to help you approach HMRC in the right way to let them know about your situation. HMRC should then be able to come up with a solution that makes paying your tax a lot more manageable.
HMRC's Time to Pay scheme allows you to defer some tax payments without getting hit with a penalty. For example, you can delay your Payment on Accountant or VAT payments, depending on your circumstances.
In some cases, you may even be able to agree with HMRC to pay your tax bill in instalments.
Advice on loans and grants
A series of business loans and grants have become available to help businesses during Covid-19, but which one is right for you?
There's the Self Employed Income Support Scheme (SEISS), the Coronavirus Job Retention Scheme (CJRS) and the Coronavirus Business Interruption Loan Scheme (CBILS). Each of these has different eligibility criteria to take into account and will offer you different types of help depending on your circumstances.
Your accountant will be able to advise you on the right scheme and assist you in applying for one, ensuring all the applications are filled correctly to avoid delays and rejections.
Advice on cash flow
Cash flow is likely going to be one of your main concerns during this time. It's important to try and reduce unnecessary overheads and your accountant is key to this. They will be able to audit your cash flow and provide advice on expenses and income so you're in a better position to decide what to cut back on.
It might be a good idea to ask your accountant for a cash flow forecast to get some clarity on what you can do to reduce your expenses, whether that's furloughing staff or negotiating office rent.
Confirm tax bills earlier
While it's always tempting to put off doing your annual accounts, it's worth getting them done as soon as possible. This will allow your accountant to confirm your tax bill earlier which gives you more time to save up before it's due.
Help with payroll
With furloughed staff and Statutory Sick Pay refunds, managing payroll may be a bit confusing right now. If you are unsure of how to manage payroll during this time, you could get help from your accountant. They will help you keep on top of payroll reporting to ensure you're doing everything above board. If you are claiming for SSP refunds, your accountant can help you do this and prepare all the relevant paperwork.
While we're in a trying time, now is the best time to remain in close contact with your accountant to ask for help. Most accountants will be able to work with you on the best solutions for your business moving forward. They will be able to give you expert advice to help you make the best possible decisions for your business' future.