What is EBITDA for a business?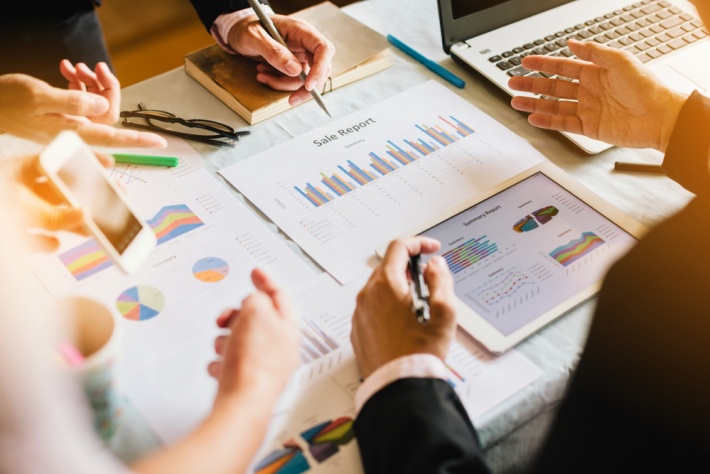 EBITDA stands for Earnings before Interest, Tax, Depreciation and Amortisation, and is an acronym commonly used by finance professionals. It's a measure of performance for a number of scenarios, including when a business is valued for sale, but is also often used to compare profitability between like companies or organisations in similar industries.
In practice, EBITDA adds back depreciation and amortisation to net income, and takes no account of interest payments a company has made on their financing arrangements or tax paid on their earnings.
Why is EBITDA important?
EBITDA measures a company's net income, and therefore its earnings potential, without including non-operating activities such as financing methods, accounting techniques, or the effects of tax.
It offers an insight into the operational efficiency of a business and how much cash is generated for potential reinvestment – a vital consideration for private equity investors and corporate acquirers.
When is EBITDA used by businesses?
It's often used when a comparison over time is needed between organisations with different capital structures and/or tax liabilities
Lenders use EBITDA to inform their decisions - the calculation shows whether a company may be able to afford the capital and interest payments in question
EBITDA is also a calculation frequently used to value companies prior to sale. It allows potential buyers or investors to compare the performance of the target business with others in the same industry.
What are the pros and cons of EBITDA?
Pros
It provides a clearer picture of a company's health
EBITDA shows how successfully the business can generate profits
Cons
Some argue that depreciation, amortisation, interest and tax, are real expenses that the company absorbs, and so shouldn't be excluded
The calculation could hide vital financial realities and make a company appear more attractive than it really is
It's important for investors not to rely solely on EBITDA when assessing a business, but to carry out additional financial analysis to establish a broader picture of the company's performance and financial health.
If you would like to know more about how EBITDA could help in your business, Handpicked Accountants can connect you with reliable accountants in your local area. We'll provide recommendations based on our strong working relationships with accountants and accountancy practices around the UK. All our referrals are carefully selected by a board of experts at Handpicked Accountants - call one of the team to find out more.