Are you with the right accountant? ...the top ten tell-tale signs that you might not be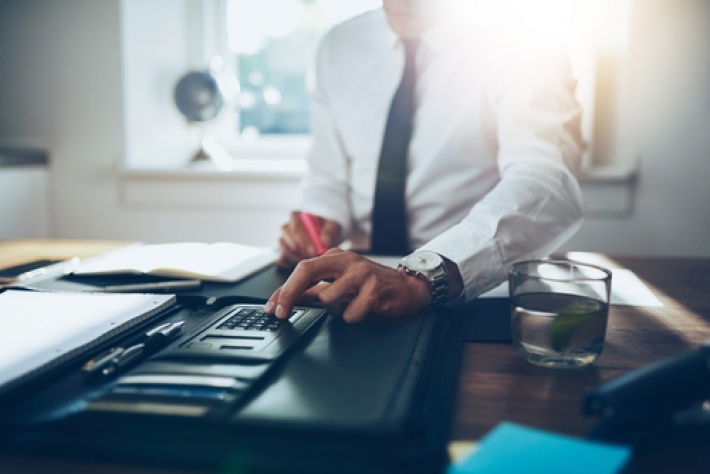 Business is all about getting the big decisions right – and never more so than when it comes to creating and maintaining crucial relationships.
The right people in the right places can offer immeasurable value, particularly when they can be relied upon to provide positivity, productivity and sound advice - even during the difficult times.
So when it comes to choosing the right accountant for your business, the decision is right up there with hiring a key member of staff, which means their credentials should be put under the same levels of scrutiny too.
So whether you're scoping out an accountant for the very first time, or looking to make a swift exit from your current relationship, we address the most common concerns, and offer some sage advice of our own…
1.       "My accountant doesn't understand my business"
You should always go with a firm that's similar in size to your own. This way, your accountant will have an appreciation of your challenges, and their prices are likely to suit you too.
Find out if they have any clients with a similar business model to your own, and if so, politely request a testimonial.
2.       "I pay expensive fees for very little support or results"
High quality accountants will not only recommend that you use an accounting package such as Sage or QuickBooks, but will also help train your staff in its use – saving time and increasing the accuracy of your data – which means keeping your fees down.
3.       "I don't feel I receive any added value, or any sense of a personal touch"
Accountants offer differing levels of engagement for different fees, so make sure you establish how often they'll be in touch up front. Less contact means less cost of course, but you must always feel reassured that there's someone available to call if you ever find yourself in a financial conundrum.
4.       "I see very little in terms of any tax advice, savings or efficiencies"
Accountants can offer so much more than just tax returns and VAT service, with expert tax advice, corporate finance, and business development consultancy all part of the overall package with the most reputable firms.
5.       "I never see my accountant and find it hard to get in touch"
Today, many accountancy firms operate online, using cloud-based technology to provide a remote service. However, if you're new to business, and feel like you may need some support close-at-hand, it may be worth paying a little extra for a more personal, localised service.
6.       "It feels like my business is too small to matter"
Small businesses are the lifeblood our economy, and because of this, the government encourages their growth – meaning there's plenty of accountants out there working hard to ensure small businesses thrive.
If you're struggling to find one locally, seek recommendations at networking events, or approach your local Chamber of Commerce for free-of-charge advice and recommendations of small business specialists.
7.       "I'm not sure my accountant has the right qualifications"
Unfortunately, anyone can wake up and decide to call themselves an accountant, so it's important to make sure yours has qualified through one of the main accountancy bodies. Check they have accreditation with the Chartered Institute of Management Accountants, the Institute of Chartered Accountants, or the Association of Chartered Certified Accountants.
8.       "My accountant looks towards the past instead of the future"
Whilst reviewing historical accounts and identifying what could've been done differently has its benefits, it's not the most productive of exercises.
Your accountant should really be focussing on the future – maximising performance via new sales targets and revising cost budgets to help you make more money.
9.       "My accountant won't quote a fixed fee"
You'll need an ear to bend if there's an aspect of your finances that's bothering you—and you don't want to be charged an extra fee for having such conversations. A great firm will bundle all this into a fixed monthly fee for you, so you'll always know where you stand.
10. "My accountant doesn't value our relationship"
Your accountant should be intimately involved with the operation of your company. They need to be someone you can trust, and like a good friend, someone who will be there when you need them the most.
So …what next?
Now that you're aware of the service levels every accountant should be providing, you can arrive fully armed at your next review meeting with a list of minimum expectations. If indeed it is time for a change, we suggest that you meet with at least three accountants, and once you've found the right personality with a package and price structure that suits, you can look forward to working together and watching your business grow.