Do I need an accountant or should I just use accounting software?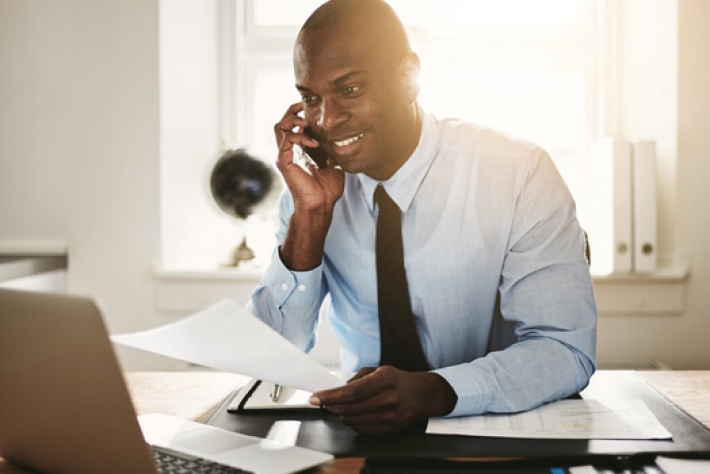 If you're a keen believer of DIY accounting, you may consider using accounting software to maintain your financial records, keep track of your company cash flow and balance sheet. Along with keeping your books in order, there are strict guidelines set out by HMRC which dictate the standard in which accounting records should be kept.
You may find yourself at the crossroads, contemplating whether to pay for extensive accounting support or a subscription to online accounting software. Industry-standard platforms, such as QuickBooks, Sage, FreeAgent and Xero are household names, typically used by one-man bands and smaller businesses. We take you through the key considerations to make before committing to an accountant or opting for a subscription to accounting software.
Benefits of using an accountant
An accountant will use their financial knowledge and experience to ensure that your financial affairs are in order and all HMRC deadlines are met. They will compile and fact check statistics to ensure that they're an accurate reflection of the financial health of the company and suggest better ways to operate efficiently, helping you retain more of your profits. Taking into consideration the latest tax relief, such as allowances for the relevant tax year, they will be able to update you on industry advancements and the latest legislation changes.
If you are experienced in managing the financial affairs of the business, you may find that an experienced hand can provide a sanity check by mulling over your work with a fresh eye, straightening out any errors before the information is submitted. As they will be aware of the format required by HMRC, they will be able to ensure that you meet the required reporting standards.
Benefits of using online accounting software
Intelligent cloud accounting software makes recording essential financial information easy, however, you may require guidance from an accountant to ensure that you are making the correct calculations and following the relevant HMRC deadlines when submitting paperwork. Most cloud accounting software is Making Tax Digital compatible, which means that if you're required to comply with the legislation, you're covered. If MTD applies to you, your online accounting platform should be able to transmit financial data directly to HMRC, without an intermediary, unless it is bridging software. This is to encourage the vision set out by HMRC to establish a 'fully digitised system to preserve VAT'.
The ease of using online accounting software as a result of clever navigation, jargon-free language and automated templates can mean that even the least experienced hands can get to grips with accounting. If you feel confident, take advantage of any free trials before making your decision.
Benefits of combining expertise with cloud software
There are specialist accountancy packages which combine dedicated support from an accountant and access to accounting software. If you are starting out and would like a helping hand, taking a combined approach may help you reach an ideal middle ground. Accountants offering a fixed fee package will typically include access to cloud accounting software, representing value for money as you would be able to experience the best of both worlds. Software designed for self-starters, such as FreeAgent gives you the freedom to stay in control of your data with a final check from your accountant.
Your decision will be based on your understanding and level of expertise, so this will vary for each person. Speak to an accountant by finding out what level of support you need and make your decision accordingly. At Handpicked Accountants, we list only the best performing accountants across the country based on trust, reliability and the level of expertise, allowing you to filter on a local level.