How do I change my accountant and do I need to send a termination letter?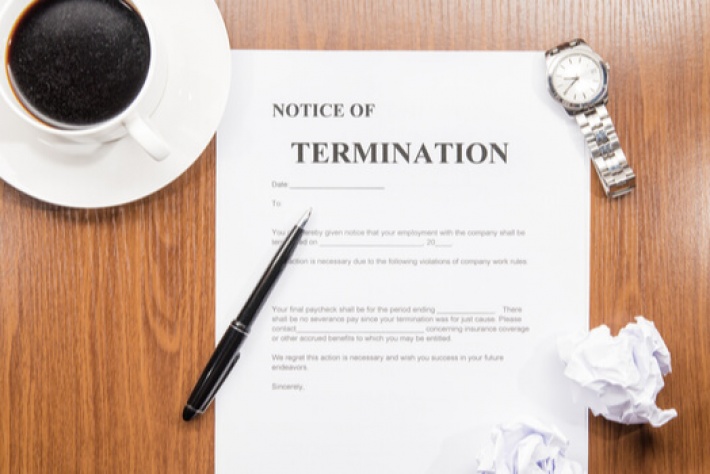 There are many reasons why you may want, or need, to switch your accountant. Perhaps your business has changed and grown over time and you no longer feel your current account is able to satisfactorily service your needs anymore, or maybe you believe your accountant is at fault for an error which has been made on your submissions to HMRC and you are no longer able to trust them to continue managing your company's books.
Alternatively you may be forced to look for a new accountant due to other factors not necessarily related to the accountant's performance, such as relocation, or your accountant's impending retirement. If you have made the decision to change accountants, your first step needs to be finding a firm to switch to. Handpicked Accountants can help here, by connecting you with a trusted accountant in your local area – find out more about how we can help here.
How does the switching process work?
Once you have found an accountant you would like to switch to, you may be wondering how to facilitate an easy and efficient transition between the two accountants, while causing minimal disruption to your company and its administrative requirements. The good news is that the process is much more straightforward than you may think, and you can leave the majority of the legwork to your new accountant. However, there are certain things you can do to help the process run even smoother.
Notify your current accountant that you are leaving
In an ideal world you would have a conversation with your current accountant and explain your intention to terminate your contract and move your accounting and/or bookkeeping needs to a new firm. While it is not compulsory to do this, notifying your accountant that you are leaving gives them time to prepare for your exit such as collating any necessary documents and information they may need to send to your new accountants. As you never know what the future holds, leaving on good terms can also prove to be a good move should you require their services again.
Writing a termination letter
If you do not feel comfortable having this conversation with your accountant verbally for any reason, e.g. if the relationship has irretrievably broken down, it is still advisable to notify them that you no longer require their services.
Many people choose to do this in writing by way of what is known as a termination letter. Even if you have spoken to your accountant about your impending move, following this up with written confirmation is always advisable.
An effective termination letter puts into writing, not only your intention to leave your current accountants, but also allows you to confirm the date from which you will no longer be consider their client. The termination letter is also the perfect opportunity to grant your written consent allowing your outgoing accountants to forward any of your files, documents, or information in their possession to your new accountants. This can help save valuable time down the line when your new accountants request this information to be provided.
What your new accountant has to do
Once you formally approach a new accountant to act on your behalf, they will write to your current accountant and ask for what is known as 'professional clearance'.
This is a form of due diligence undertaken by many accountants prior to formally accepting a new client coming from another firm. Professional clearance essentially asks the outgoing accountant to confirm that there is no known reason why the proposed incoming accountant shouldn't accept you as a client.
If there are any fees outstanding to the existing accountant, they will typically make the new accountant aware of this in the response to the professional clearance request. It is common for the new accountant to ask for a variety of client documents to be forwarded in order to assist the takeover.
You should be aware that your current accountant will only be permitted to pass on these documents with your consent. It is therefore advisable to include a note within your termination letter giving permission for your outgoing accountant to pass on this information when requested by your newly appointed accountant.
Need more help?
If you are considering switching your accountant, Handpicked Accountants are here to help. Only the very best accountants with a proven track record of providing an exceptional service along with excellent customer care are invited to become part of our network. Our database is fully searchable by area meaning it has never been easier for you to find a trusted accountant in your local area. Start your search here today or call one of our expert advisers on 0800 063 9258 who will be happy to make a recommendation based on your exact needs.