Seven tell-tale signs it's time to hire an accountant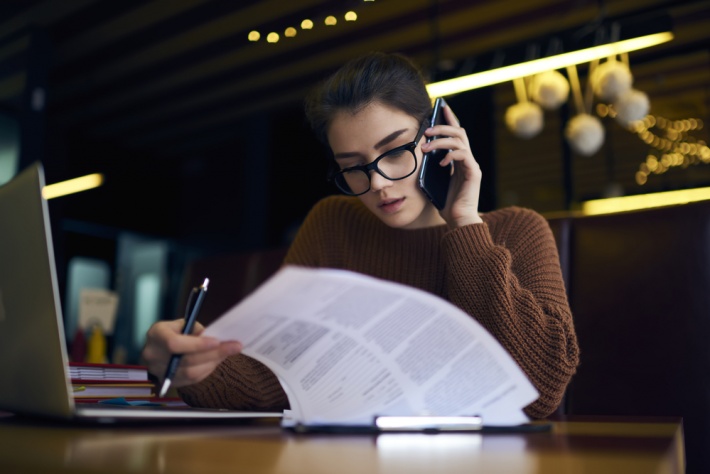 Saving money is at the forefront of many entrepreneurs' minds. As a result, many of us put off hiring an accountant in the hope of saving a few pennies. However, the added knowledge and expertise an accountant provides can be invaluable when it comes to strengthening your finances.
If you're wondering whether or not your business needs an accountant, check out these seven tell-tale signs that it is time to call in a professional.
1. You're a start-up
Start-ups are eager to save money – of course. But the very beginning of your business is a crucial stage. Should you set up as a sole trader, or a limited company? What's the best way to register with HMRC for your tax needs? How does self-assessment work?
If these questions concern you, then the advice of an accountant can help put your mind at ease, while helping you choose the right business entity which will save you money in the long run.
2. Bookkeeping is a nightmare
Bookkeeping is an absolute necessity for every business. However, many entrepreneurs find themselves without enough time to dedicate to it – and no one wants to be scrambling for receipts when January rolls around. Hiring an accountant removes that pressure from your shoulders, allowing you to focus on running your business while a professional keeps track of your revenues and expenses.
3. Taxes are a headache
Filing a tax return can be a long and laborious process. Even after getting through it, how do you know if you've claimed the right benefits and exemptions? What about 'payment on account' for sole traders – are you ready?  What business expenses can you claim? Can you include your office in your tax form? An accountant can offer you some easy assistance.
4. Your business is expanding
Just as a new business can benefit greatly from an accountant, so too can growing businesses. Accounts might have seemed relatively easy in the beginning, but as your business expands, so too do your accounts become more complicated.
This can feel like a lot of hassle at a time when you should be focusing on your business' growth. With the assistance of a professional accountant, you can rest assured that your finances are in good hands. 
5. You need advice regarding expenses
Business expenses can become extremely complicated when they appear to bleed into personal expenses. As your business expenses are tax deductible, it's important to know what you are allowed to claim on your tax form. An accountant can save you a lot of money here, while helping you to differentiate between the two kinds of expenses.
6. HMRC is conducting an audit
If you're getting audited and you don't have an accountant, now is definitely the time to get one. An audit can be an anxiety-inducing experience, and having a trained professional on your side is a necessity when it comes to much-needed financial advice. If you're unsure about your accounts and HMRC have decided a visit is necessary, speak to an accountant to see how they can help you set things straight.
7. You find money is tight
It may sound counter-intuitive but if you find your business is taking too much from the coffers, then your money is better spent on an accountant who can help you save. Whether you're slightly over-budget or haemorrhaging money, a professional accountant can go through your books and offer seasoned advice. If you find that you seem to owe far too much tax each year, an accountant can help you find tax loopholes and benefits so you don't end up paying more than you should.
Handpicked Accountants can help you find a trusted accountant in your local area - start your search here.