Card Payments – What are the best debit and credit card terminals for small businesses?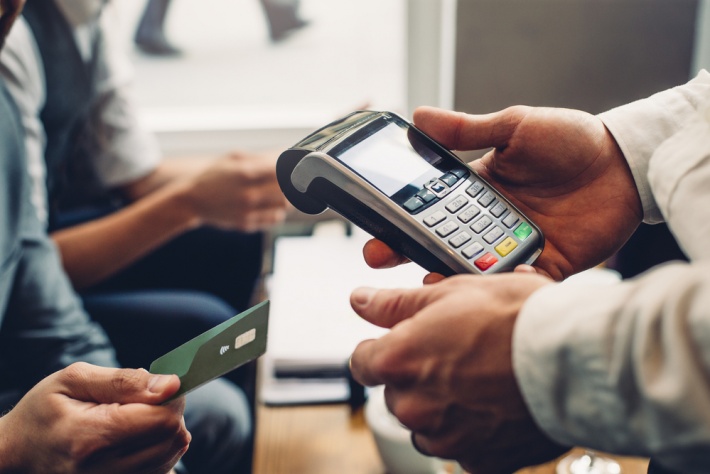 Research from Barclaycard suggests that more than one in six customers will walk away from a purchase if they're not able to pay by card. As a result, it's important to ensure that your small business can accept debit and credit card payments. However, there are charges to consider, so if card payments are not a necessity for you and your customers then you may wish to reconsider.
If you do decide that accepting card payments is right for your business, you will need to choose a card terminal. To do this, you will need to set up an account with an acquirer, which is generally a bank or other financial institution that will process your card transactions.
Different acquirers charge different amounts for this service. As well as this, there is also a merchant service charge (MSC), the amount of which will depend on the type of transactions your business will use. Different card providers can also charge different commission rates, so it's important to research carefully and find the best option for your business.
Below are some of the best debit and credit card terminals for small businesses, based on their charges and flexibility. Choosing one for your business will depend on your own business needs, and some acquirers are also willing to negotiate with you.
iZettle Card Reader
The iZettle card reader accepts chip & pin and contactless payments as well as Apple Pay and Samsung Pay. You need the iZettle App to use it, and it connects via Bluetooth. The reader is easily charged via USB cable, or you can purchase a charging dock separately.
Transaction fees for iZettle are well priced, as your business is charged less per transaction the more payments you process. You can use iZettle's fee calculator to see how much you could end up paying for their service.
One of the biggest advantages of iZettle is that there are no set-up fees, no monthly fees and you are not required to sign a contract. For this reason, it's a great option for businesses that might be unsure whether or not they need a card machine at all.
WorldPay
WorldPay is an interesting choice for small businesses, as they offer tailored services depending on your business requirements. Well known for their online payments, WorldPay also offers card terminals, including static, portable and mobile GPRS terminals.
As well as this, WorldPay also offers currency and fraud risk management services, so they are a good choice for businesses with these concerns.
Lloyds Cardnet
Most high-street banks offer merchant accounts and it's certainly worth checking out the competition. However, as one of the largest lenders in the UK, Lloyds offer an excellent range of merchant services for small, medium and large businesses.
Their terminals include mobile payment, countertop and GPRS terminals and are an excellent choice for businesses who wish to have their payments processed by a high-street bank.
First Data Merchant Solutions
First Data are a good choice of acquirer for businesses that are classified as high risk. They offer flexible payment options and highly secure payment processing. Their terminals include countertop, portable and mobile GPRS, as well as mobile card readers.
As well as this, First Data also offer their own Point of Sale product called Clover Station, and are PCI compliant against fraud.
PaymentSense
As the largest merchant account provider in the UK, PaymentSense offer businesses a wide range of package deals and are in a position to help business owners decide what merchant account services will suit them best. Their set-up is quick and easy, and while not the cheapest, they do offer low rates in comparison to similar providers. As well as this, PaymentSense make it very easy to switch providers if you need to, and offer 24/7 customer support.