Handwritten Post-it Notes Helping HMRC Encourage Tax Avoiders to Pay Up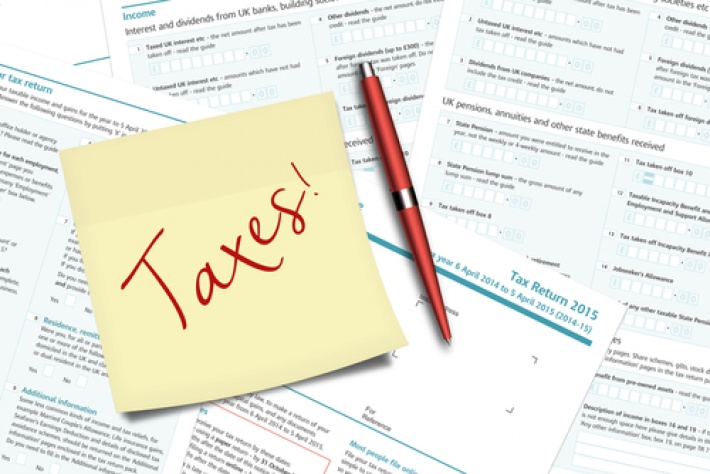 HMRC has begun using handwritten post-it notes as a means of encouraging people around the UK who are involved in tax avoidance schemes to pay up whatever amounts they are deemed to owe.
The policy is being introduced on the basis of research by behavioural psychologists which suggests that recipients of tax demands are more likely to respond if there are personalised notes written and addressed directly to them.
According to the Financial Times, which has seen examples of the post-its being deployed by HMRC, the notes tend to include lines such as "please give me a call if you would like to discuss".
"We have drawn on research demonstrating the effectiveness of concise handwritten notes, on top of a full letter, to help our customers understand the options open to them," an HMRC spokesperson has explained.
"We always act firmly but fairly with customers involved in tax avoidance and always suggest that they speak to us. But where money is owed that is needed for public services, it's right that we chase it on behalf of the majority of taxpayers who pay their tax on time, every time."
The government and HMRC reportedly enlisted the help of behavioural psychologists in the US from 2010 onwards in an effort to make improvements to the success rates of its tax demand letters.
The FT has explained that a report was created for HMRC on the subject of how to encourage more frequent responses from users of tax avoidance schemes, with personally written notes emerging as a potential means of increasing response rates.
According to the report, including a handwritten post-it note alongside a more formal demand for tax payments provides evidence of a personal touch and extra effort which some recipients are more likely to respond to than a straightforward HMRC tax demand notification.
Some people though remain unconvinced at the policy, with Danny Cox from Hargreaves Lansdown telling the FT: "You can spot HMRC correspondence on the doormat from a mile off. Response times would almost certainly increase if they dumped the brown envelope for something less oppressive."