Will my company's credit rating suffer if I make late payments?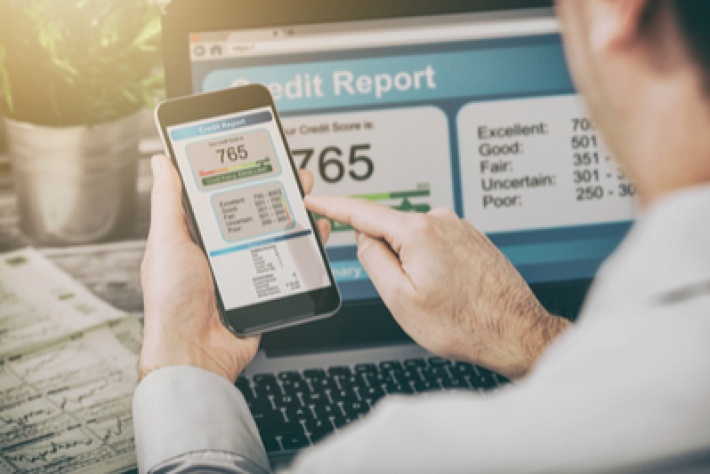 Your business credit rating is a key influence when financiers are deciding whether or not to lend money to your company. Making late payments unfortunately has a negative effect on your credit rating over time, and can eventually affect your long-term operational effectiveness.
There are three main business credit reference agencies in the UK – Dun and Bradstreet, Creditsafe, and Graydon - and it's important to check your credit rating with each agency as they may hold different categories of information about the business.
How do the credit reference agencies calculate your credit rating?
Typically, your company's credit rating reflects its financial history, including any prior payment defaults and outstanding County Court Judgments (CCJs). The amount of credit that's currently available to the company, and how you've conducted business in the past, are also key features.
When lenders view your credit report, they'll also have access to information on previous loan applications and whether they were successful, the company's accounting statements, and details on who owns the company.
Information is provided by various bodies including the Registry Trust and Companies House, and when taken as a whole, it provides lenders with a broad view of your company.
How quickly is my company credit rating affected by late payments?
When you make a late payment, initially creditors will follow a standard recovery procedure such as sending regular reminders and statements, and making phone calls. If this approach brings no returns after several months, they may decide to take further action.
You should check the terms and conditions of lending, or the original contract, to find out the creditor's policy on late payments and non-payment. Contracts and loan agreements should state when the lender regards late payment as a default - this could be following three late payments, for example, or after a particular period of time has elapsed.
How a poor credit rating affects your business
As well as detrimentally affecting your company's credit rating, late payments harm your business reputation and result in additional fees and interest being charged. This can further compromise cash flow, and in the worst cases, result in insolvency.
A poor credit rating reduces your options when looking for finance in the future. You may face higher charges for borrowing, unfavourable lending terms in general, or an inability to secure emergency finance when you need it.
Once the credit reference agencies have been informed about a default, this information remains on your company's credit file for at least six years. Furthermore, a bad credit score makes it less likely that other businesses will want to work with you if they carry out credit-checks on their customers.
You may ultimately face serious legal action from your creditor(s). This could be in the form of a winding up petition, which if accepted by the court, would result in the closure of your company.
How to avoid making late payments and boost your company's credit rating
There are a number of steps you can take to reduce the chances of having to make late payments. These include sourcing additional finance which could provide regular amounts of working capital, or a cash lump sum to manage your company's financial issues.
Adopting strong credit control policies within your own business also helps to address the problem of poor cash flow, as does having access to regular management reports and cash flow statements.
Understanding how the credit reference agencies work enables you to target areas of your credit report, and boost the company's credit rating over a period of time. Straightforward actions such as filing accurate and timely company accounts, and not making numerous credit applications at the same time, will also help to boost your credit score.
Your accountant will be able to help you deal with a poor cash flow situation, and the resulting creditor pressure, and can be a good source of practical advice at this worrying time. Should insolvency be a real threat, they may refer you to a licensed insolvency practitioner for specialist guidance.
If you're looking for a qualified accountant who can provide the valuable business support you need, Handpicked Accountants work with a network of accountancy practices around the UK. Our reliable recommendations are based on longstanding professional relationships with accountants – call one of the team to discuss your needs.