What are Conservative leadership candidates promising individuals and businesses?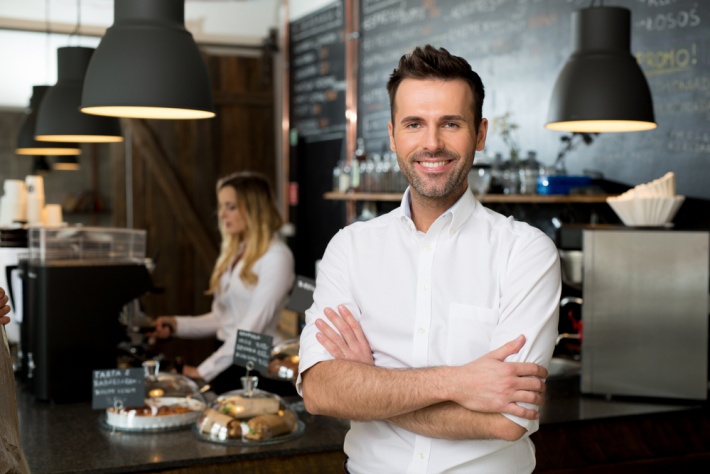 In a political climate which appears to get seemingly more complex by the day, one thing is certain - there will be a new Prime Minister by the end of July. What is still unclear, however, is who exactly is going to replace her. With the contest now down to the final five, the leadership race is in full swing with each candidate declaring where they stand on key issues including Brexit and how they will handle the nation's finances.
Here we take a look at what each of the remaining candidates are proposing when it comes to how much tax both individuals and businesses will pay should they win the race to become PM.  
Boris Johnson
Johnson has reiterated his desire to raise higher-rate income tax threshold to £80,000 from £50,000 several times during his leadership campaign. This measure would see the tax bills of 3 million higher-income workers (those earning more than £50,000 a year) fall. As part of this measure, National Insurance Contributions (NICs) would rise, although higher earners would still be taking home more of their salary than they are currently with those earning £80,000 a year expected to save approximately £3,000 a year in tax.
What must be considered here is how this drop in the high-rate income tax threshold would affect workers living across the UK. While higher-rate taxpayers in England, Wales, and Northern Ireland would benefit from decreased deductions, the situation is not quite the same for those in Scotland.
This is because the rate of income tax levied on earnings in Scotland is devolved to the Scottish government, and it is not yet clear where they would follow suit with Johnson and lower the higher-rate threshold. However, when it comes to NICs, this is not devolved meaning rates are set by the UK Government. This would mean that Scottish taxpayers may be in the position where they are paying increased levels of NICs, but without the benefit of seeing their income tax reduce as per the rest of the UK.
It is estimated that around 83% of the gains of this policy change would be enjoyed by the top 10% earning households and is set to come at an annual cost of £10billion. Johnson recently clarified these changes to the tax system were an "ambition" rather than a definite future policy.
Jeremy Hunt
Jeremy Hunt is not shy of reiterating his past experience as an entrepreneur – he set up a successful publishing business and later sold his stake for a reported £14million. With his background in business, Hunt will be keen to implement measures to help SMEs up and down the country.
His idea is to cut corporation tax from its current rate of 19% down to just 12.5%. This would match the rate levied in Ireland and would see the UK charge one of the lowest rates of business tax in the world. This would undoubtedly make Britain a more attractive place to invest and set up business, which may be needed depending on the outcome of the as yet undecided Brexit deal.
However, while tax cuts may be celebrated by businesses, this move may also increase competition across a huge number of sectors as entrepreneurs from around the world choose to take advantage of the proposed low tax environment.
Sajid Javid
Similar to Boris Johnson, Javid's priority when it comes to tax looks to be to put more money in the pockets of higher earners. In order to add more "dynamism" to the economy, Javid has suggested scrapping the 45% additional-rate tax band on incomes above £150,000. Cutting tax at the higher end of the scale is a move that would serve to lower the amount payable by the top 2% of taxpayers.
Javid has also promised an additional £100 billion fund to improving the country's infrastructure.
Michael Gove
Should Michael Gove win the race to 10 Downing Street, we could be in for a radical overhaul of how sales are taxed in this country. His plan is to abolish VAT and replace it with a "simple sales tax". While this type of scheme works well in the US, where each state sets its own rates of tax, how this would translate in the UK is unclear. Items such as food are zero-rated, while gaming and betting activities are VAT exempt; food served in restaurants is charged VAT at the standard rate, whereas other products including as sanitary items attract VAT but at a lower rate of 5%. Exactly how these varying rates would be factored in to the proposed sales tax is yet to be seen. Gove has not elaborated either on how VAT registered businesses would be able to claim back this sales tax on purchased products.
In a separate move, Gove has also hinted towards lowering, or at least reforming, business rates in order to provide much needed support and relief to retailers and other businesses with a bricks and mortar presence.
Rory Stewart
Rory Stewart has repeatedly distanced himself from the other candidates, instead preferring to be seen as separate and different. His stance on possible tax changes follows this trend. Unlike his four rivals, Stewart has refused to make promises regarding any potential measures to cut tax or overhaul current spending measures. In fact, he has stated that he "doesn't think this is the time to be cutting taxes. I'm not thinking about the next 15 days, I'm thinking about the next 15 years."