Why IT support & security is crucial for businesses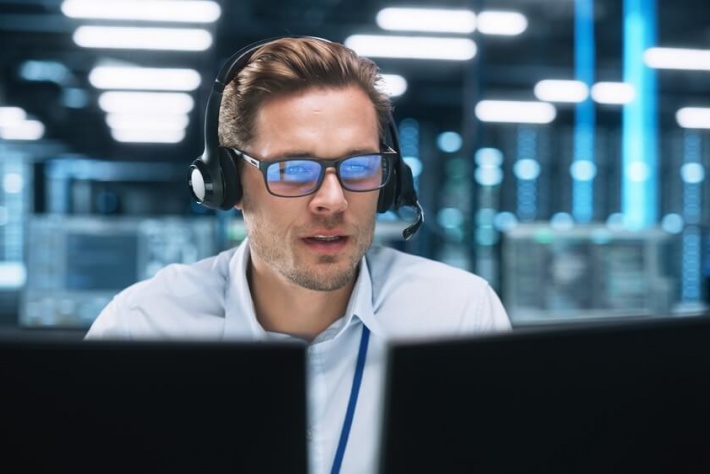 When signing up with an accountancy practice, it's a basic expectation for your personal and financial information to be protected under lock and key. Your accountant must keep this information safe from cybercriminals who use sophisticated methods to attempt to access it. Unfortunately, accountancy practices are a prime target for cybercriminals and a single cyber-attack can cause significant financial and reputational damage.
While it's crucial for accountancy practices to maintain high IT security standards, it's just as vital that you follow this advice if you are responsible for handling sensitive data.
The importance of cyber security for an accountancy practice
Since 2020, the threat of a cyber-attack has risen by 450% and the average time to retrieve data is 73 days. The cost of recovering from an attack can often be hundreds of thousands of pounds.
Data from the Department for Culture, Media, and Sport shows that data breaches with material outcomes (where sensitive data, information or money was lost) cost medium and large businesses around £19,400 – up from £13,400.
The financial implications of a data breach are severe, but the reputational damage is equally harmful. Losing trust in your accountant or a service provider, such as yourself, can be challenging to recover from, which is why it's important to invest in the right support - cyber security should be a top priority for any business that handles confidential information.
How can a managed IT and cyber security solution help you?
Choosing a managed IT provider allows you to outsource your IT needs to a third-party provider that specialises in cyber security. This includes services such as network security, pen testing, antivirus software, data backup and recovery, and 24/7 monitoring – all working towards the end goal of making your business cyber-safe and avoiding a breach or malicious attack. 
What are the key benefits of managed IT services?
One of the most significant benefits of managed IT services is proactive cyber security. With 24/7 monitoring, potential cyber threats are identified and addressed before they can cause damage. This ensures that businesses are always protected, and sensitive data is secure. Proactive cyber security measures are critical in today's digital age, where cyber threats are continually evolving.
Another benefit of managed IT services is enhanced data protection. Data backup and recovery services ensure that data is secured, even in the event of a cyber-attack or natural disaster. Losing data can be catastrophic, which is why using a data backup and recovery service can provide peace of mind.
Finally, outsourcing your IT needs to a third-party provider can be more cost-effective than hiring full-time IT staff. This allows you to save on the costs of hiring, training, and retaining employees while still receiving high-quality IT services.
Managed IT service providers provide cyber security protection as modern day cyber security threats continue to increase in many industries.
Examples of how a managed IT service provider can help your business include: 
A comprehensive range of services, such as network security, data backup and recovery, and 24/7 monitoring to ensure that clients are protected from cyber threats.
Networking security services, including firewalls, intrusion detection systems, and security audits. Managed IT service providers will work closely with you to identify potential vulnerabilities and create a customised security plan.
Data backup and recovery services are essential in the event of a cyber-attack or natural disaster. Managed IT service providers can ensure data is securely stored and able to be quickly restored in the event of a data loss. 
24/7 monitoring services for potential threats and vulnerabilities
Every business is unique and needs to be protected, which is why a managed IT partner such as Nybble may be the solution.