How can you recover debt for unpaid customer invoices?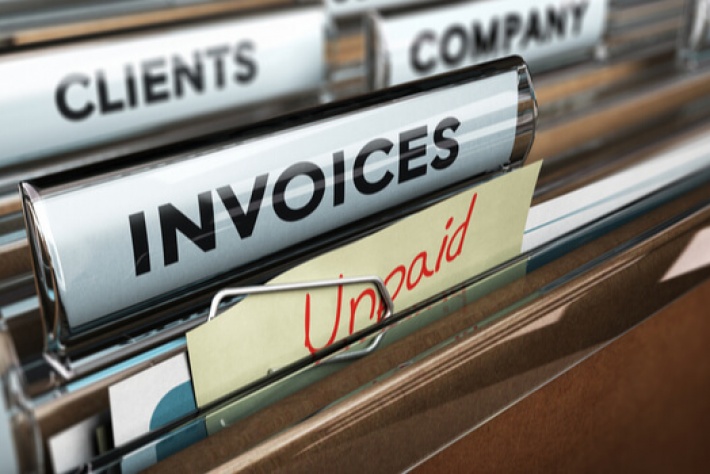 What powers do you have to recover bad debts?
Healthy cash flow is key for businesses to survive, so when customers don't pay their invoices it can quickly cause serious financial problems. Unpaid customer invoices leave you unable to pay your own bills, and can significantly hamper business growth.
Poor cash flow is a common reason why businesses don't survive as it creates an impossible environment in which to operate. You don't want to have to write off unpaid invoices as bad debts, so how do you recover money from customers who won't pay?
Seek help from your accountant
A good accountant will be able to offer industry specific advice on collecting debts for unpaid invoices, and support you in your attempts to recover your money. Debt collection best practices can vary between industries, and may often be more convoluted within complex supply chains.
This is why your accountant should be approached when seeking help with unpaid customer invoices. Handpicked Accountants can help you find a reliable accountant in your area, and recover the money owed to your business.
Debt collection agencies
The debt collection industry doesn't always enjoy a good reputation, but if you look around you should be able to find a reliable, ethical firm that can recover the debts for unpaid customer invoices on your behalf.
Debt collection agencies generally operate on a 'no collection, no fee' basis, and charge between 5% and 15% of each invoice for their services. There's a danger that you could lose the customer's trade by using this method, but a good debt collection company will collect a debt delicately, and may help you retain your customer's business.
Money Claim Online
You can make a money claim on the internet if a debt is £100,000 or less. This system is run by HM Courts and Tribunals Service, and is intended to make it simpler to collect certain debts. It can also be cheaper than using the Money Claim Centre at the County Court in some instances.
You'll need a Government Gateway account to use the Money Claim Online service, but once you file your claim, the court will send your customer a request for payment. If they still don't pay they'll receive a County Court Judgment (CCJ), which remains on their credit file for six years.
This damages their credit record, which can be sufficient incentive to pay the debt before a CCJ is issued. If the customer still doesn't pay after a County Court Judgment has been issued, you can take further enforcement action where necessary - via an Attachment of Earnings Order, for example.
Statutory demand
Creditors typically serve statutory demands on individuals who owe £5,000 or more, and businesses that owe £750 or more. This is because a bankruptcy order or winding up petition is generally a natural next step following a statutory demand, and these are the minimum levels to enforce bankruptcy or company liquidation.
When your customer receives a statutory demand, they have 21 days to pay the debt or arrange a payment plan with you. If this doesn't happen, you can seek a bankruptcy order against the individual or winding up petition against the company.
If you need emergency funding to support your cash flow while you recover these debts, your accountant can present your best options. Depending on your type of business, they could include factoring and invoice discounting, or finance that's based on your business' assets.
Handpicked Accountants can help you find a reliable local accountant to advise on recovering debt for unpaid customer invoices. We base our recommendations on longstanding working relationships, so we can be confident that you'll find the best finance professional to help you.