4 simple steps to ensure your small business bank loan gets approved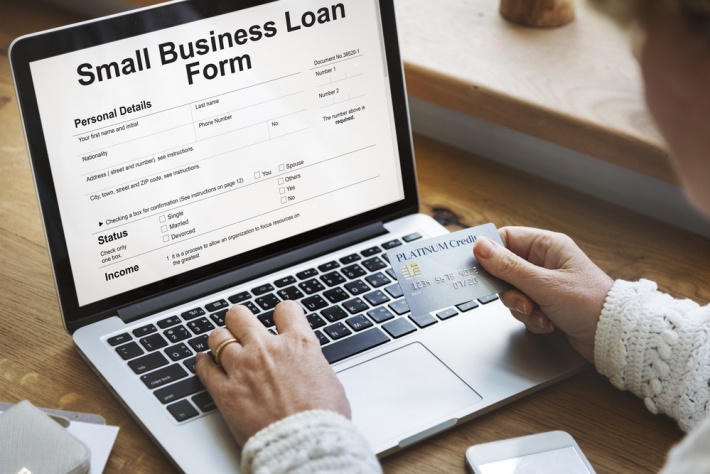 Whether you're looking to expand your offices, hire more staff or invest in R&D, many of my clients turn to small business bank loans for a helpful injection of cash to keep their businesses growing. Whilst this can be a smart move, I think it's worth remembering that you need to prove to bank managers that you'll be able to make good on the loan and that you will be a solid investment. Certainly, they want to help you out, but you've got to convince them you're worth the risk, writes Andy Revell of DSL Accounting.
Before even considering applying for a loan, I always recommend deciding if that's actually the best option for you. If you decide it is, I've put together some steps to improve your chances of getting one. 
Is a bank loan your best option?
Most banks offer decent rates on small business lending, yet they are not the only source of funding. Make sure you consider alternative sources of finance too. These include:
Government and private grants: There's strong competition for this kind of cash, but if your business meets the requirements, you should certainly apply.
Alternative financing: Banks aren't the only source of cash for small businesses – from online crowdfunding, invoice factoring or P2P loans, the internet has allowed for a wealth of new kinds of business finance, sometimes with lower rates and more flexible terms than traditional lenders.
That said, a bank loan is often still the most straightforward method of accessing cash. Let's look at four things you can do to make sure your application is most likely to be accepted.
1. Do your homework
Once you have a meeting lined up with a bank manager, make sure you do your homework. They will want solid evidence of your business data, growth figures and plans – don't go in unprepared.
Know what the loan is for: Be prepared for the bank manager to ask what the money will be used for, exactly how much you need and for how long
Be able to explain how you will repay it: Show the bank manager that you have a plan for repayment
Collect and collate your business figures: Make sure your business records are clear, transparent and easy to understand so they can satisfy themselves that you are credit‐worthy
Prepare a pitch: I always tell people to treat this meeting like an episode of Dragon's Den – the bank manager needs to come away believing you are the real deal and have a serious plan to grow your company with their money
2. Present a professional business plan
In almost every case, bank managers will want to see a business plan when they are deciding whether to give you a loan or not. Make sure your business plan is up to date, professionally presented and concise. I'd suggest keeping it under ten pages as this is ideal. It should include:
Executive summary explaining what the document is about
An analysis of the market and competition
A description of the business, its USP and its structure
Details on your professional background and experience – plus that of your senior staff
Your strategy for growing the company
An explanation of what you need the loan for
Detailed financial statements
3. Credit History
A credit report for yourself – and your business if it's been around long enough – will prove to your bank manager that you can be trusted. Visit one of the main credit rating providers to generate an up‐to date report:
If your credit rating isn't the highest, ensure you have an explanation why – as long as the manager is satisfied that there is a reason for a lower rating, you should be fine.
4. Document your collateral
For larger loans in particular, you may need to put up collateral such as property and other assets. It's a good idea to bring this along to the meeting so the bank can assess the value and ensure it will be able to recoup its losses if you fail to pay them back.
A standout application
The better your application, the higher your chances of receiving the cash you need – and on the best possible terms. By spending time going through your finances and ensuring your projections, balance sheets and business strategy are solid and secure, you'll give your bank manager the confidence that your small business is credit worthy. That means you'll get the cash that you need to grow.
DSL Accounting is listed as a Handpicked Accountant, view their profile here.