Help and support for companies and sole traders affected by Coronavirus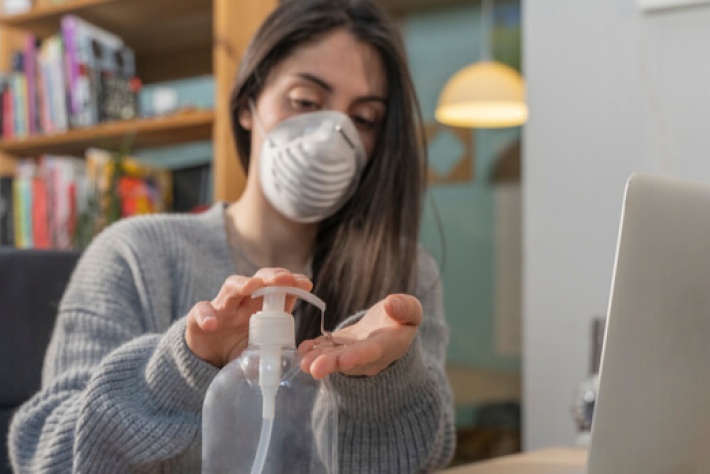 If you're a limited company director or sole trader and are affected by the coronavirus crisis, there are steps you can take to alleviate the pressure on business finances. The government has introduced new measures to help struggling businesses, and extended their scheme for repaying tax arrears.
With further new measures to be announced very shortly, let's see what you can do now to mitigate the effects of this economic emergency.
HMRC Time to Pay arrangement
HMRC's Time to Pay arrangement (TTP) is already in place to help eligible businesses repay tax arrears over time, but the scheme has been extended to help business owners and the self-employed cope with the economic effects of coronavirus.
The scheme covers arrears of tax, including VAT, PAYE, and corporation tax, and provides a breathing space to relieve the pressure on cash flow caused by coronavirus-related issues – a dramatic fall in turnover, staff shortages, and enforced closures, for example.
A new helpline has been set up to assist businesses and sole traders already in arrears, with 2,000 call handlers ready to offer help and advice. The number to call is 0800 015 9559 - the helpline is open from Monday to Friday 8am to 8pm, and Saturday 8am to 4pm.
Statutory Sick Pay (SSP) refunds
Employees can now claim Statutory Sick Pay from the first day of self-isolation in relation to the coronavirus outbreak. If you employed 250 members of staff or less as of 28th February 2020 the government will refund the first 14 days of SSP for each eligible employee.
At the time of writing it hasn't been announced how these payments will be refunded, but the government intends to work with SMEs over the coming weeks and months. You'll need to continue to record staff absences and SSP payments but you won't have to provide 'fit notes' from GPs, as is normally the case.
Help for retail, leisure, and hospitality businesses
Business rates holiday
If you operate a retail, leisure, or hospitality business you'll pay no business rates for the tax year 2020-2021. Businesses in these sectors, including but not limited to, pubs, restaurants, shops, cinemas, and hotels, have been badly affected by the social distancing measures introduced to reduce the spread of coronavirus. You don't need to do anything in relation to the business rates holiday – your local authority will take the necessary steps to ensure business rates aren't charged from April 2020.
£25,000 cash grant
Retail, leisure, and hospitality businesses with a rateable value of £15,000 to £51,000 will be able to claim a cash grant of up to £25,000. You'll need to contact your local authority for details on how and when you can claim the grant.
Help for smaller businesses on small business rate relief or rural rate relief
If you run a smaller business and are currently on small business rate relief (SBRR) or rural rate relief, you'll be able to claim a one-off cash grant of £10,000. Again, your local authority will receive this additional government funding so you'll need to contact them for information on how to claim.
Coronavirus Business Interruption Loan Scheme
Replacing the Enterprise Finance Guarantee Scheme, the Coronavirus Business Interruption Loan Scheme (CBILS) enables businesses with an annual turnover of £41 million or less to access funding from 40 different accredited lenders.
Term loans, overdrafts, invoice finance, and asset-based finance are included in the scheme, which commences from Monday 23rd March. The government is guaranteeing 80% of each loan so businesses can gain fast access to crucial cash flow, with no charge being made to either the lender or the borrowing business.
Emergency bank loans
Many high street banks are offering emergency loans with no fees to small businesses at specific risk due to the coronavirus pandemic. Other help may be available from some banks in the form of reduced interest rates, loan repayment holidays, and no penalties on access to monies tied up in notice accounts.
Professional support
Professional help and support is likely to be a crucial element in the survival of SMEs and sole trader businesses as the country navigates its way through this crisis. Whether that's from your accountant or a licensed insolvency practitioner (IP), being aware of your options is vital should the situation decline further.
Handpicked Accountants can put you in touch with qualified accountants in your area. We base our recommendations on our longstanding professional relationships and knowledge of their qualifications and experience. Please call one of the team to find out more.