What the self-employed need to know about 4th and 5th SEISS claims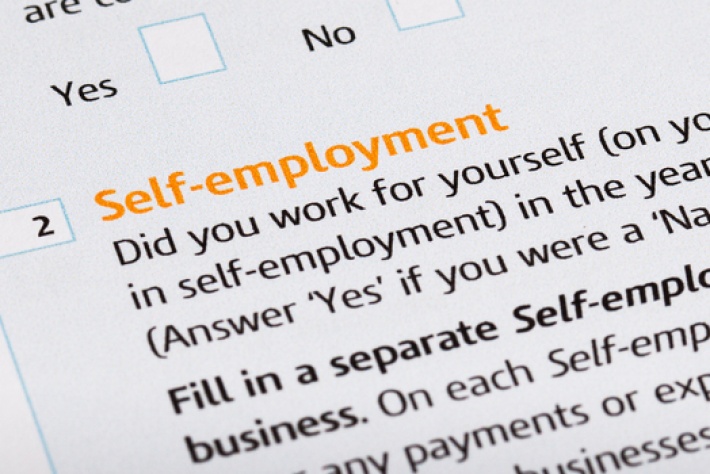 The government's Self-Employment Income Support Scheme (SEISS) has been further extended in 2021. The scheme has provided self-employed individuals and members of partnerships with vital emergency funding during the coronavirus pandemic.
It's part of a broader package of measures intended to combat the negative effect of coronavirus on businesses, and a fourth and fifth grant will become available for eligible individuals in due course.
The two latest grants take into account 2019/20 tax returns, so if you became newly self-employed in the 2019/20 tax year, you may be eligible to make claims on SEISS. So what else do you need to know about the 4th and 5th SEISS claims?
Fourth SEISS claims are similar to previous grants
The fourth grant will be based on 80% of three months' worth of average trading profits, and is capped at £7,500 in total. If you're ineligible based solely on your 2019/20 tax return, HMRC will look at the previous three years of trading profits.
You must intend to continue trading to be eligible to make a claim, and believe that your business will be negatively impacted by coronavirus. This might be due to a dip in the market, for example, or reduced demand for products or services due to national or local Covid-19 restrictions.
The fourth SEISS grant will cover the period from the beginning of February 2021 to the end of April 2021. It will be paid as a single sum in the same way as previous grants, directly into a named bank account. Claims can be made from late April until the end of May, but HMRC will contact you with a firmer date for claiming if you're eligible for this grant.   
Fifth SEISS claims are slightly different
The fifth SEISS grant works in a different way to the fourth, with eligibility depending on how much your business has been negatively affected by coronavirus:
If turnover has fallen by 30% or more between April 2020 and April 2021, the grant will be based on 80% of three months' average trading profits up to a maximum of £7,500

If your turnover has fallen by less than 30% between April 2020 and April 2021, the grant will be based on 30% of three months' average trading profits up to a maximum of £2,850

 
Additionally, the fifth SEISS grant covers five months rather than three - from the start of May 2021 until the end of September 2021. Only three months' average trading profits are taken into account, however, so this grant is slightly different to previous grants.
The fifth grant will be available to claim from late July 2021, and again, it's expected that HMRC will contact you directly if you're eligible.
Your accountant is well placed to offer further advice on eligibility for the fourth and fifth SEISS grants, but if you don't currently have an accountant, Handpicked Accountants can help. We can provide trustworthy referrals for suitable accountants in your area who will be able to provide the guidance you need. Please contact one of our team to find out more.