Should businesses offer homeworking after restrictions end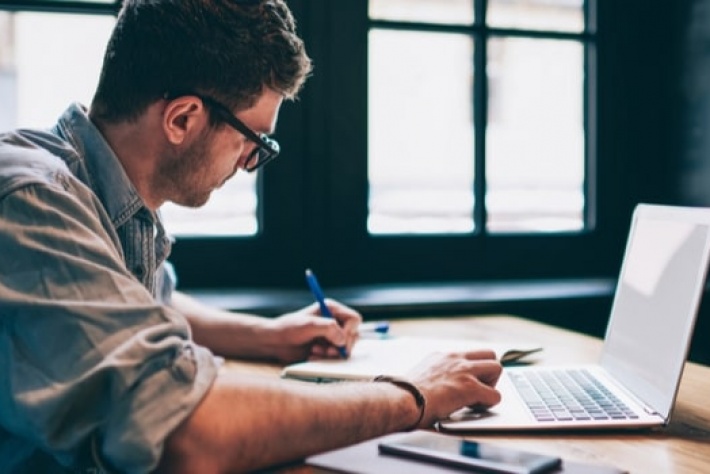 Will employers continue work from home arrangements after the coronavirus pandemic?
A general trend towards employee home-working was rapidly accelerated when the coronavirus pandemic hit. In fact, working from home is undoubtedly one of the success stories of the pandemic.
Firms have set up and managed remote teams with great success in the main. With the planned ending of restrictions on 19th July 2021 in England, however, should business owners offer home-working after restrictions end or return to a 'traditional' office environment?
If you're considering a return to the office after restrictions end on 19th July, you need to consider various issues. These include the risk of the virus spreading among the workforce, and employee legal rights to request flexible working arrangements, but has the government indicated what businesses should do?
What has the government said about home-working for employees?
Prime Minister, Boris Johnson, has withdrawn the work from home guidance from 19th July, but hasn't urged employers to end home-working from this date. He's employed a note of caution, encouraging business owners to plan a safe and gradual return to office working if they decide to end or limit home-working for their employees.
The final decision is discretionary, and rests with employers. Whilst some employees may be more than ready to return to their place of work, others will have concerns about health and safety given the continued prevalence of the virus at this point.
The region where your business is located may also be a factor in your decision, given the varying levels of the virus around the country. As an employer, you're expected to be vigilant in this respect, and continue to have a legal duty with regard to health and safety in the workplace.
Cost implications for home-working after Covid restrictions end
Obtaining a professional view on the cost implications of offering home-working is key in making the best decision. Although cost is clearly not the sole issue during a global pandemic, it will help to understand how a return to work/home-working might affect your business.
It's advisable to seek assistance from your accountant in this respect, They'll assess the financial impact of various options and clarify the best ones, at least from a financial perspective.
If you don't currently have an accountant to advise you, our team at Handpicked Accountants can offer recommendations for fully qualified professionals in your area.
What are the benefits and drawbacks of home-working for businesses and employees?
These are just some of the benefits and drawbacks you might want to consider:
Benefits
Increased job satisfaction amongst employees
Higher rates of productivity
Savings on office costs
Improved staff retention
Drawbacks
Sense of isolation for some employees
Physical distance from the workplace means employees can miss out on important information/in-person meetings
Can be difficult to build a cohesive team remotely
Difficulty in separating home and work life
Government guidance for businesses on home-working when restrictions are lifted
The government has issued guidance for different types of working environment including:
Offices, factories, laboratories, and other indoor workplaces
Hotels and hospitality settings
Construction and other outdoor working environments
Shops and retail outlets, and hair and beauty workplaces
It's important to make a decision on whether to offer home-working when restrictions end with attention to individual business needs, but also to the wider implications of workplace attendance when cases of the virus are rapidly increasing.
Home-working does offer businesses great scope to continue trading and operating as they have since the pandemic started, but there's also the potential to use a 'hybrid' of home-working and office attendance where appropriate.
If you would like more information and professional advice on home-working after restrictions end, please get in touch with our team of experts. Handpicked Accountants can provide referrals for reliable, professional accountancy services in your area.