What's the best accounting software available in 2021?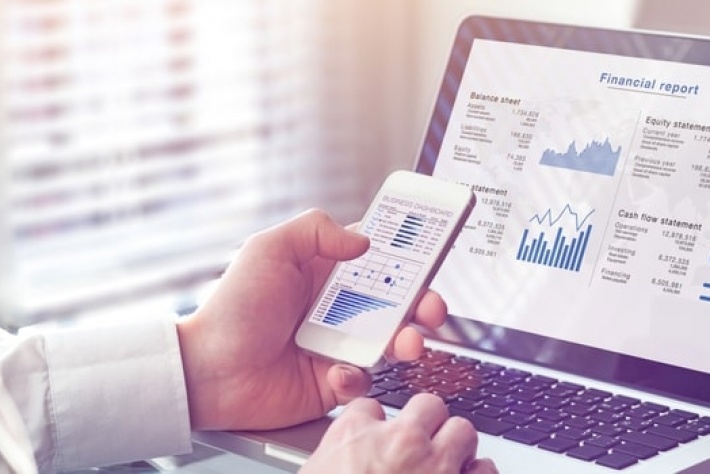 With the right accounting software, you can harness the smartest online tools and technology to streamline your business' accounting obligations. Of course, if you've got a good accountant, they should be able to recommend the most suitable products and services for you, as well as ensuring that the software is utilised to its full capacity.
Different packages and types of software provide different levels of service. Ascertaining which product or service best suits your requirements is important. So, here's a brief look at some of the leading accounting software packages on the market this year.
Xero
Featured in Handpicked Accountants' 2020 list, Xero's targeted solutions have been helping SMEs with their finances for fifteen years. This clever cloud-based software can be used across a variety of devices, from smartphones, to tablets, to desktops. From importing transactions to sending invoice reminders, tasks are automated, with high-quality data presented in real-time.
Features
Over two million businesses have benefitted from Xero's exclusive features, which include:
A customisable dashboard, allowing you to view and share reports and budgets.
Automatic account updates and HMRC submissions.
Straightforward tracking of invoices, bills and bank balances.
Easy integration with other systems, such as payment, workflow, and payroll applications.
Cost
Starter plan: £10 (+ VAT) per month
Standard plan: £24 (+ VAT) per month
Premium plan: £30 (+ VAT) per month
FREE 30-day trial available
Optional add-ons include:
Payroll software from £5 per month
CIS return submissions for £5 per month
FREE Xero Analytics (deadline applies)
QuickBooks
With QuickBooks' easy-to-use solutions, you can make important, data-driven decisions on tax, bills, expenses, invoices, payroll, and cash flow - all from your smartphone. QuickBooks can help you with forecasting, as well as planning your pricing structure.
Features
Some of QuickBooks' key features include:
Real-time cash flow information
Income & expense management tools
VAT SmartScan™ error checker & VAT submissions.
Reporting, tracking & pay-enabled invoicing
Cost
Simple Start: £6 per month
Essentials: £10 per month
Plus: £15 per month
FreeAgent
Another survivor from last year's list, FreeAgent was voted the UK's top accounting software for small businesses back in 2018 - and remains a key player in the accounting technology sector today. Their slick software and handy app provide real-time access to your business finances and offer a simple, intelligible way to manage expenses, invoices, banking and tax forecasting.
Features
With just a few clicks on your smartphone, you can manage projects, check profits, track billable / non-billable time, and upload photos of your receipts. You can also generate and send estimates, timesheets and invoices while on the move
You'll get automated reminders, and can record and manage expenses
Reconcile transactions with automated bank feeds that go direct to your account
Link your business bank accounts for automatic, daily imports
Cost
FREE for those with a NatWest, Ulster Bank NI, or RBS business current account OR a business account with Mettle
Limited Companies: £14.50 (+ VAT) per month for 6 months. £29 (+ VAT) per month after that / £145 (+ VAT) per year for 12 months. £290 (+ VAT) per year after that
Partnerships & LLPs: £12 (+ VAT) per month for 6 months. £24 (+ VAT) per month after that / £120 (+ VAT) per year for 12 months. £240 (+ VAT) per year after that
Sole Traders: £9.50 (+ VAT) per month for 6 months. £19 (+ VAT) per month after that / £95 (+ VAT) per year for 12 months. £190 (+ VAT) per year after that
Fathom
With offices in the UK, the US and Australia, Fathom are 'transforming the way people create management reports and access business insights' around the world. A great tool for larger businesses and those in the franchise industry, with Fathom, you can rank, compare and benchmark all entities within your network to consolidate information and identify (and address) poor performance.
Features
With Fathom's 'powerfully simple financial analysis, performance reporting and cash flow forecasts', you can:
Assess profitability, cash flow, growth and other KPIs
Compare and rank related companies, clients and/or franchisees
Create customised KPIs and track financial (and non-financial) metrics
Craft personalised, consolidated management reports, and get the insights you need to make informed decisions
Plan for all eventualities with integrated three-way forecasting. Fathom also integrates seamlessly with aforementioned systems like Xero and QuickBooks too
Cost
Starter (1 company incl.): £33 per month
Silver (10 companies incl.): £175 per month
Gold (25 companies incl.): £250 per month
Platinum (50 companies incl.) £400 per month
The Handpicked Accountants profile for Danbro can be found here.
This article was written for Handpicked Accountants by Neil Ormesher of Danbro Business Solutions.