What are the benefits of hiring an accountant for your small business?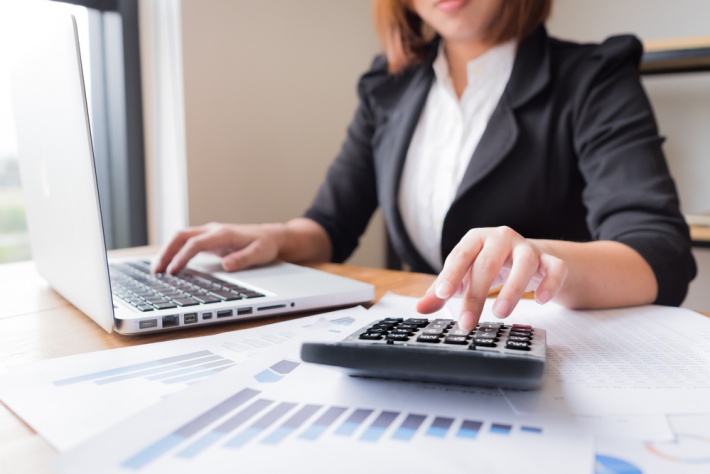 If you are considering hiring an accountant to help you with your small business, you may be wondering what benefits this will bring. A lot of people assume an accountant's role is limited to submitting annual accounts and ensuring you are paying the correct tax. However a good accountant will be able to add much more value to your business than this. From formulating a business plan, to applying for a company loan, an accountant can provide you with assistance throughout the whole life of your business.
To demonstrate this, we've compiled 10 ways your accountant can be of assistance.
1.       Writing a business plan - If your business is still in the preliminary stages, it can be extremely beneficial to involve an accountant while you're writing your business plan. They will be able to add financial projections and other reports to ensure it is professional and accurate. This gives your business the best possible chance of getting off the ground.
2.       Advising on business structure – When you begin running your business, you need to decide which legal structure you want to adopt. You may wish to trade as a limited company, or remain as a sole trader. An accountant will be able explain the pros and cons of each structure, and help you choose the one that best suits your business.
3.       Compiling your end of year accounts and tax return - Compiling your end of year accounts and submitting your tax return can be a laborious job, particularly if you are unfamiliar with the process. An accountant can take care of this for you, ensuring you meet the obligatory deadlines and that you are paying the taxman the correct amount.
4.       Managing your payroll – If you have employees you want to make sure they are looked after. An accountant can help here by managing your payroll to make sure that all employees are paid what they are owed, when they are owed it.
5.       Saving you time - While it may be possible to take care of your accounting responsibilities yourself, you have to consider how time-consuming this activity will be. Hiring an accountant to take care of this for you will free up extra time for you to get on with your business and making money.
6.       Giving you peace of mind – If you decide to take charge of accounting matters yourself, you must be confident in your ability to undertake this extremely important and complex role accurately. Hiring an accountant could give you the reassurance of knowing that the legal, financial, and tax responsibilities you have as a business owner are in the safe hands of a professional.
7.       Assisting with tax investigations – Although often undertaken due to a discrepancy with figures, tax inspections can also be triggered completely at random. An accountant can help you through this potentially stressful situation by making sure you do what you need to do, when you need to do it. Having an accountant as your ally during this time could help you navigate the process with the minimum of stress.
8.       Help with raising capital – If you need to raise additional funds your accountant can help explore the various paths open to you. This could be by alerting you to available grants, taking advantage of tax relief schemes, or putting together a proposal to assist with a loan application.
9.       Handling company growth – Whether you are looking to hire an employee or take on more office space, an accountant can consider the finer details such as payroll, property tax, utility payments etc, to ensure this is a viable route for your business.
10.   Supporting you with the sale of your business - Should you decide to sell your company at any point in the future, your accountant will be able to produce your company's financial records and statements of accounts for you to show to prospective buyers. They can also help during the due diligence process by talking to the buyer's accountant, which is often a legal requirement. An accountant can also help structure your financial affairs so that you get the most money from selling your business, whether this is by receiving payment through a one-off lump sum, or by monthly instalments.