Self-employed Hermes Drivers Win Workers' Rights Breakthrough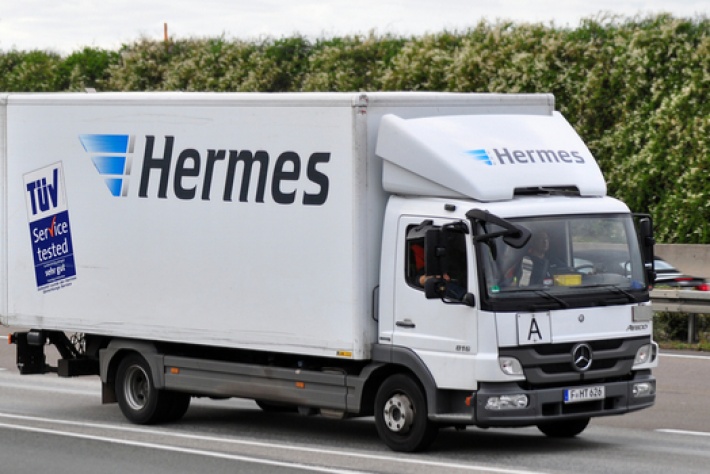 Hermes courier drivers will be given the option of signing up for a guaranteed minimum wage and access to holiday pay as a result of a deal recently agreed between the company and representatives of its largely self-employed workforce.
The agreement between one of the biggest courier companies operating in the UK and the GMB union is being seen as a significant breakthrough with regard to working practices in what has come to be known as the 'gig economy'.
A number of legal disputes have been heard in recent years between gig economy workers and companies like Hermes, which rely on large workforces comprised of people who aren't regarded as employees from a legal perspective.
In summer 2018, a tribunal ruled that Hermes' couriers should be recognised as "workers", which has subsequently led to demands from drivers to be given access to more and better employment rights, such as holiday pay, a minimum wage and protections from unlawful discrimination.
Expectations are that Hermes' 15,000 drivers in the UK will continue to operate on a self-employed basis but they will be able to opt-in to contracts that offer them better protections as company workers.
It could be that the deal between Hermes and the GMB union will have ramifications for other companies operating in similar ways, such as Uber, Addison Lee and Deliveroo.
GMB has said that the deal struck with Hermes will give drivers the chance to establish their status as 'self-employed plus', which will entitle them to 28 days' worth of holiday pay per annum and the right to negotiate an hourly pay rate of no less than £8.55.
"As a result of our ground-breaking agreement, couriers will have a real voice in their workplace as well as the right to holiday pay and guaranteed pay, something GMB Union has long been campaigning for on behalf of our members," said Tim Roache, GMB general secretary.
"It is the dawning of a new era where drivers and Hermes have to work together in partnership," Ed Cross, an Hermes driver who was involved in a 'gig economy' tribunal case last year, is quoted as saying by the Guardian.