No Deal Brexit would Prompt 'Flurry of Profit Warnings', Says ICAEW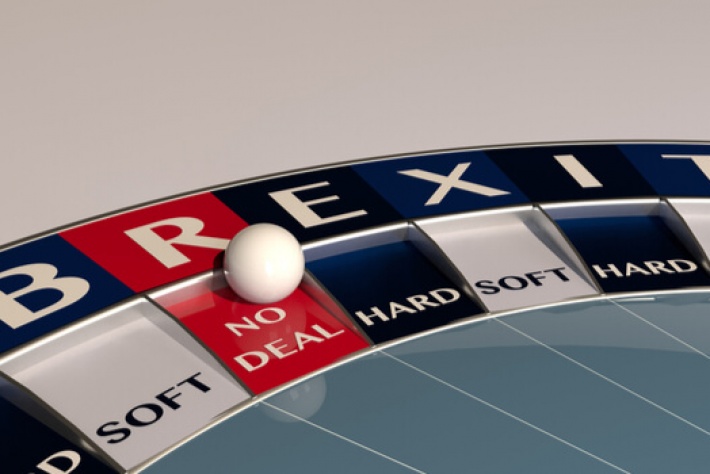 If the UK were to exit the European Union without having agreed a deal on the terms of its departure then the situation could see a significant number of big companies issuing profit warnings.
That's the view expressed by representatives of the Institute for Chartered Accountants for England and Wales (ICAEW) in the context of conversations with MPs in London.
"I would like to have this on record, it is likely we may well see after November 1st a flurry of profit warnings from companies finding themselves in completely unprecedented circumstances," said Martin Manuzi, the regional director for Europe at the ICAEW.
Mr Manuzi has also said that a No Deal Brexit scenario could have a "systemic" impact on confidence among businesses within the British economy.
He suggested that the UK leaving the EU without a deal, as could yet happen at the end of October this year, would result in a "dislocation" in the market, which would require listed companies to inform their shareholders of the potential consequences.
The ICAEW represents 100,000 members, including the largest accounting firms who work on the finances of the biggest companies in the country, and has said that it is working to assess the potential impact that a No Deal Brexit could have on UK companies.
"Things that we ask ourselves? What is the cumulative effect on market confidence of the issuing of such profit warnings, and a systemic lack of confidence can have massive macroeconomic impacts," Mr Manuzi told the Brexit select committee in Westminster.
Some members of the committee asked Mr Manuzi if he wasn't in fact part of "project fear" and guilty of exaggerating what the damaging effects of a No Deal Brexit might be for businesses and accountants.
"I'm not here to do scaremongering," he's quoted as saying by the Guardian.
He said that accountants across the country and within the ICAEW have "very deep concerns" about the consequences if British businesses suddenly lose access to EU markets.
The accountancy expert said that the members of his organisation would generally much prefer an organised and planned Brexit to a disorderly one that isn't carried out based on a deal with the EU.