Nearly Half of All Accountants 'Don't Leave Their Desks at Lunch'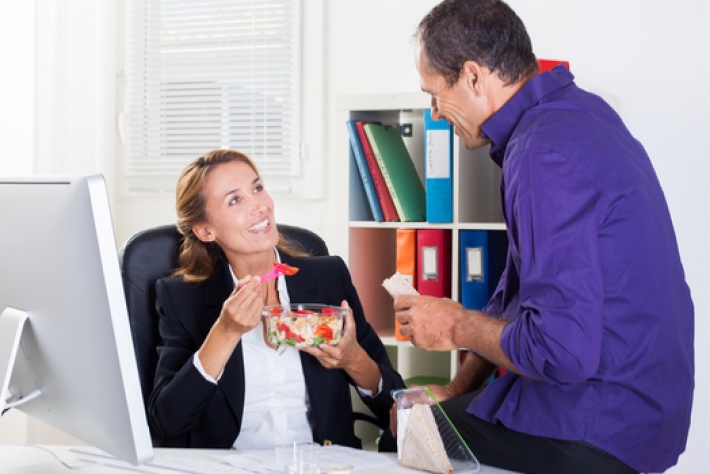 Around 45 per cent of all accountancy and finance professionals do not leave their desks while they eat their lunch and 5 per cent do not take a lunch break at all.
That's according to research into the subject which seems to point to a tendency among accountants towards working hard and rarely taking breaks.
Some 48 per cent of finance professionals say that they take 30 minutes or less for themselves at lunch on a normal day, according to the figures from the accounting and finance recruitment firm Robert Walters.
Of all the people quizzed about their lunchtime habits, 24 per cent said that they leave their desks to take lunch but remain in their offices while they do so.
Less than a third (31 per cent) said that they step away from their desks and head outside somewhere as part of the daily lunchtime routine.
The findings clearly show that accounting professionals are often very hard working individuals but also, perhaps, that many of them are under considerable amounts of pressure in their roles.
According to Robert Walters' research, around 52 per cent of the accounting and finance people polled said that they would be inclined to start looking for a new role if long working hours were too ingrained in the culture of their workplace.
The only other factors, besides long hours, which were rated as being more likely to motivate an accountancy professional to seek employment elsewhere were difficult bosses and a lack of career progression opportunities.
"Work life balance is a growing priority for finance professionals and employers should consider this when developing a strategy for retaining high calibre staff long-term," said Marcus Blackburn from Robert Walters, the firm behind the recent research.
"While career progression and relationships with managers and colleagues can potentially have a larger impact, managers should not neglect the impact that a culture of long working hours can have on having a negative impact on staff retention."
Reflecting on his company's recent findings, Mr Blackburn also said employers should be aware that having members of their teams working through their lunch breaks can be damaging for morale and can ultimately become a drag on productivity.