What facilities do I legally need to provide for my staff?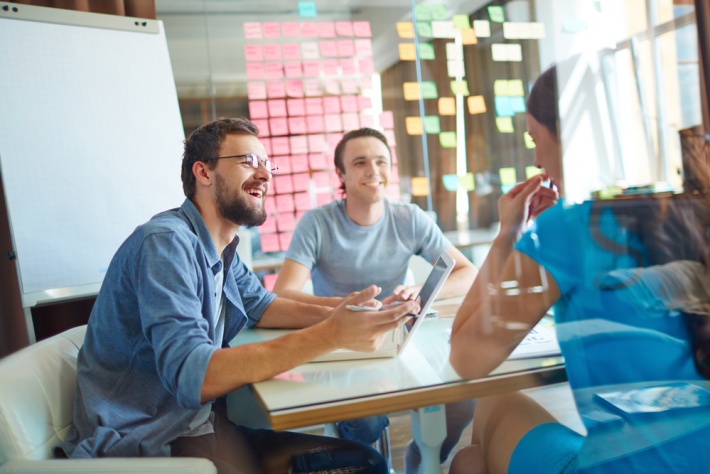 There are certain facilities that company directors are legally obligated to provide for their staff under the Health and Safety at Work Act, 1974. Such facilities are deemed necessary for the health and safety of employees. As well as this, the Workplace Regulations legislation of 1992 sets such obligations out in greater detail.
What is the minimum requirement?
The facilities you will need to provide will depend greatly on the number of staff at your company. This PDF guide by the HSE offers valuable guidance for employers concerning the provision of adequate and appropriate welfare facilities. Generally, you are obligated to provide toilets and hand washing facilities, break areas and areas for food and drink to be consumed.
If you have more than five employees, you will need two toilets and two washbasins. If you have more than 25 employees, this number increases to three of each, more than 50 requires four of each, and more than 75 employees means you will be required to have five of each.
You are also obligated to ensure that washroom facilities are well ventilated and well lit, with hot and cold running water, soap and hand-drying facilities – either paper towels or a hand dryer. In remote or temporary work locations, portable toilets or chemical toilets are acceptable.
You are obligated to provide break areas and areas to eat and drink if it is 'reasonably practicable' for you to do so. This will depend on your company, and includes a regular supply of clean drinking water, such as a water fountain or water cooler.
If your company requires your employees to wear a uniform, you are also obligated to provide your staff with separate, private changing rooms for men and women. These must include storage space for work-wear and personal clothes when not in use, as well as somewhere separate for dirty or wet clothes.
The work environment
You are obligated to ensure that your employees have sufficient room to move around freely in their workspace. Generally speaking, 11 cubic metres per employee are required, which includes the employee's desk and chair. Work chairs should also be ergonomic and supportive.
The workspace should also be conducive to emergencies when you may need to evacuate quickly. This is a health and safety issue as well as a comfort issue, and is of paramount importance. Ensure furniture is not blocking the way to any exits, and that there is a clear path to each exit.
Facilities for disabled employees
You are obligated under the Equality Act 2010 to make what are called 'reasonable adjustments' to your workplace if you employ a disabled worker. Such adjustments could include providing access ramps, disabled toilet facilities and height-adjusted handles and light switches. Such requirements are there to ensure that your disabled worker is not at a disadvantage in the workplace.
Overall, your willingness to meet your obligations and provide facilities for your staff reflects your consideration for your staff. It's important to ensure you meet your obligations, not just from a legal standpoint, but to show your employees that you appreciate their needs.