Understanding company dissolution and the First Gazette Notice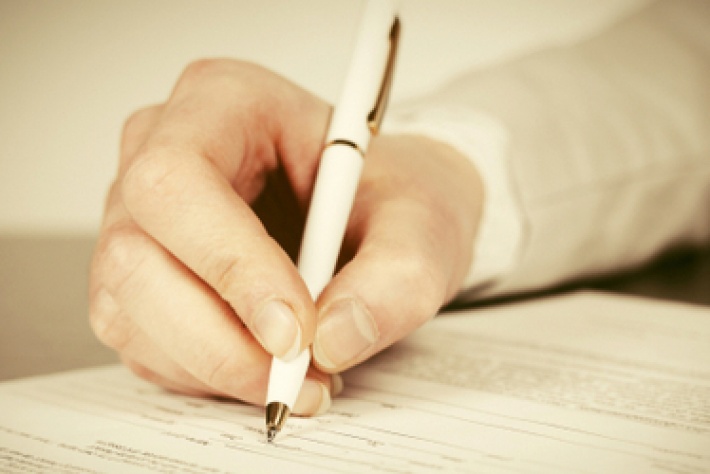 Dissolution is the action of striking off or removing a company from the Companies House register. Once successful, it will cease to legally exist. If your company has reached the end of its lifetime, you can voluntarily apply to strike off your limited company by completing a DS01 form and sending it to Companies House. This is known as dissolution.
Dissolution typically takes place after remaining company assets, such as land and property are liquidated and the remaining funds are distributed amongst shareholders. This process is known as liquidation.
If you have the intention to restart trading, it may be more cost efficient to keep the company running as dormant. A dormant company is inactive and has no form of income, including through investments. If your business has reached an inevitable end as it has fulfilled its purpose or you have reached retirement, dissolution may be the best road to take.
What are my responsibilities prior to dissolution?
In order to successfully strike off the company, you will be required to carry out the following checks in order to be eligible for dissolution:
   -        No trading should take place in the last three months
   -        No change of business name in the last three months
   -        No stock, land or property (assets) should be disposed of in the last three months
   -        No threat of liquidation from creditors. All outstanding payments to creditors should be paid off in full
   -        No agreed arrangements with creditors and pending insolvency procedures should be in place, such as an administration order, creditors voluntary arrangement (CVA), creditors voluntary agreement (CVA) and members voluntary liquidation (MVL)
   -        Employment and tax liabilities should be met, such as PAYE, holiday pay, sick pay, staff wages
   -        Statutory accounts should be filed with HMRC and Companies House
   -        Business bank account should be closed
If your limited company fails to meet the above criteria, your strike off application will most likely be rejected.
From the date of dissolution, all assets and any balance of the company will be legally owned by the crown, also known as 'bona vacantia' (no owner). Once the dissolution application has been filed for strike off, a notice should be sent to members, employers, pension fund trustees, creditors who are owed money, and interested parties such as suppliers, bank and landlord. If there are no objections within two months of issuing the notice, the company will be successfully dissolved.
What are my responsibilities after dissolution?
An advert will be placed in the Gazette to announce your decision to dissolve the company. Providing that no objections are made against the dissolution of the business within two months, the company will be dissolved three months after the publication of the advert.
What is a first Gazette notice for compulsory strike off?
A first gazette notice will be sent to you if your company is subject to strike off action, either compulsory or voluntary. A creditor or interested party can apply to have your company removed from the register, also known as compulsory strike off. You can also voluntary apply to terminate your business and remove it from the register, also known as voluntary strike off.
If you fail to file company accounts or a confirmation statement, Companies House may take action by submitting a strike off application against your limited company. As a result, you will receive a first Gazette notice for compulsory strike off. A similar notice will be placed in the London Gazette to announce that your business will be removed from the register.
Objecting to the strike off of a Limited Company
If you are the director, shareholder or an interested party, such as a creditor, you are able to object to a limited company being struck off the Companies House register. In order to do so, a suspension application can be submitted. Strike off action can only be halted if you believe that the business did not meet the dissolution criteria before it was struck off, including evidence supporting your claim. For example:
   -        If you haven't been informed of the decision to strike off the limited company
   -        Company application declaration was false
   -        Director carried out illegal activity, for example, fraud
   -        If you would like to take legal action against the company
As the director, if you submitted the strike off application, you will be able to withdraw this if the circumstances of the business change.
Once the suspension application has been submitted, striking off action can be halted for a short period of time if it is disputed, typically two weeks. If the application is successful, a time limit typically between three to six weeks will be set, in which the business cannot be struck off.
If this article resonates with you as your company has been issued with a first Gazette notice and is subject to being struck off the register, speak to a licensed insolvency practitioner to discuss next steps. If your accountant is listed on our website, they will be able to put you in touch an insolvency practitioner near you to arrange a free, no-obligation consultation. Alternatively, please get in touch with a member of the Handpicked Accountants team.