How can your business prepare early for late payment?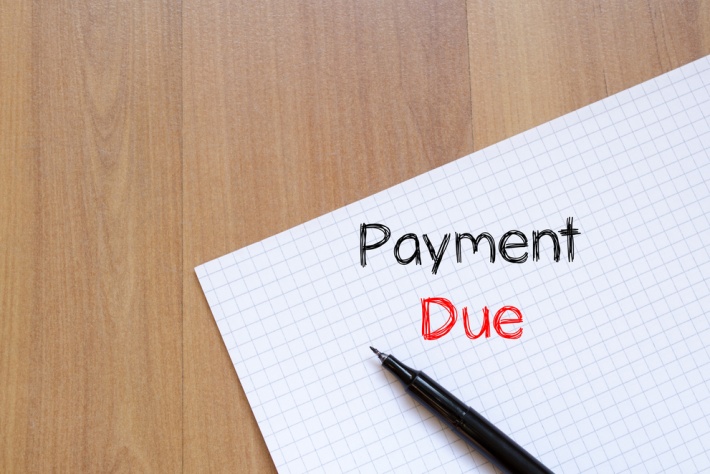 Late payments can be a headache for businesses, and can become costly too if it becomes a pattern with your clients or suppliers. Delayed payments can seriously affect small business finances, and will inevitably affect your cash flow as well.
There are ways to help alleviate the pressure and avoid some of the damage, but most importantly you need to ensure that late payments do not become a source of constant stress.
Prepare with your forecast
When forecasting your cash flow, it can be tempting to be optimistic. However, honest and realistic cash flow projections will only help you in the long run. Accuracy is what you need to ensure you don't get into dire straits should a payment be delayed.
If you find that sales are dipping or you are dealing with late payments, acknowledge this quickly to help combat issues. That might mean seeking additional finance, or opening a line of communication with your own suppliers. The worst thing you can do is let the problem run on without addressing it.
Invoice correctly, and on time
You must ensure that you are invoicing accurately and promptly to avoid late payments. Of course, sometimes late payments are not due to issues at your end, but it's best to ensure you have a smooth invoicing process in place to help you get paid quickly and easily.
Ensure you have all your clients' details correct and that you are billing the correct people. Maintain a strong relationship with your clients and be sure to thank the ones that always pay you on time – it won't be forgotten!
There are other ways to make it easier to get paid, such as putting a direct debit system in place – but be careful who you introduce this idea to, as it may not be viewed as a kind and helpful suggestion.
No matter what system you decide on, be proactive if an invoice goes unpaid, and follow it up. If you let a debt slide, it's unlikely you'll ever get paid.
Ascertain the problem
If you do find yourself getting paid late, you need to find out why. Check for internal issues and speak to your clients to figure out what's going wrong. Do everything you possibly can to help fix the issue – this will show you to be proactive and responsible, and make it much more likely that the issue will be resolved quickly.
At the same time, check how these late payments are affecting your business. Are they causing financial issues? Are you borrowing money to plug the gap? Try to plan ahead so late payments don't force you into taking out loans, as repaying multiple loans with interest will make running your business even harder.
Secure additional funds
If you decide that you definitely need additional finance to deal with late payments, then research carefully before going ahead. Indeed, additional finance can be a great way to help your business grow, so long as you plan accordingly. Being in control of your finances is the most important point – check different financial institutions and lending options to ensure that you pick the one that is best for your business needs, instead of opting for a quick fix that could leave you high and dry with interest payments.
Last but not least, do not let the problem escalate. If you do not receive payment despite following up on an invoice, then you should stop supplying the customer. Often this can get you paid, and if not, then you are no longer wasting time and resources.