Could my business benefit from internships or apprenticeships?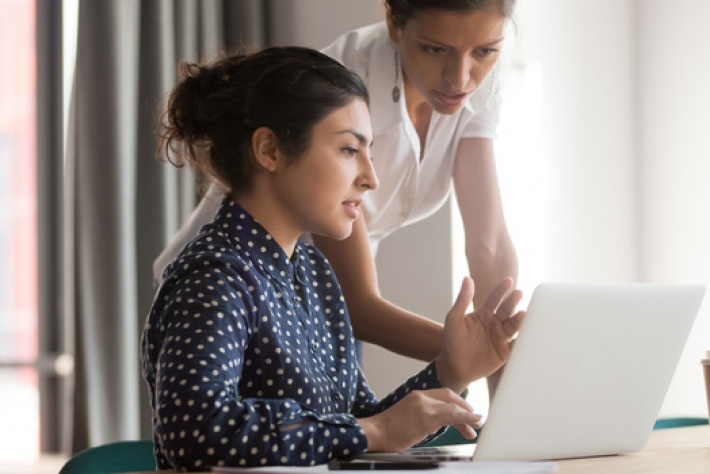 Internships have received some criticism in the past, particularly the programmes that are unpaid. In some cases, though, an internship can be a valuable experience for both the intern and the company, providing a mutually beneficial outcome and helping the intern gain exposure to a future career.
As far as apprenticeships are concerned, employers can use apprenticeship schemes to spot talented individuals and train them with a view to the future – they also offer an opportunity to develop a 'talent pool' that can support a company in the long-term.
The UK apprenticeship system has been criticised for its complexity and lack of flexibility, however, and lack of government funding has also been the subject of serious debate. So could internships or apprenticeship schemes actually benefit your business?
Internships and apprenticeship schemes
Internships
Internships are relatively common in the UK and typically form part of a structured university degree course, although some businesses specifically seek interns that have already graduated.
Apprenticeships
UK apprenticeship schemes provide young people with an alternative route towards a career - without having to go to university. The government offer funding to employers so they can close skills gaps and develop talented staff through training and development of apprentices.
This funding is designed to cover some of the training costs involved, and employers pay the apprentices' wages. They undertake on the job training as well as structured learning away from the workplace.
So how could your business benefit from taking on an intern or an apprentice?
Potential benefits of taking on interns and apprentices
Although there are significant differences between internship programmes and apprenticeship schemes, both can offer specific benefits for your business. These include:
Being a useful recruitment tool that helps you develop employees of the future
Improving staff retention rates – people who work for you as interns and apprentices, and then take on full-time roles within your business, may be more inclined towards loyalty to your company
Improved productivity – the presence of interns and apprentices means other members of staff can be released to carry out income-focused or higher level work
Introducing a fresh, young perspective on your business that could reveal new opportunities
Offering low-cost, or in some instances, no-cost assistance in the workplace
Obtaining professional advice on important issues such as these is always a good idea, but it can sometimes be difficult to access reliable accountancy support in a local area without having trustworthy referrals.
The team at Handpicked Accountants is able to put you in contact with qualified accountants in your area who can provide tailored advice on internships and apprenticeships, and let you know whether either scheme could benefit your business.
We base the recommendations we provide on our longstanding professional relationships and knowledge of the accountants' experience. As a result, you gain access to a shortlist of reliable referrals that could positively affect your business. Please contact one of our team to find out more.