The essential guide to starting a new business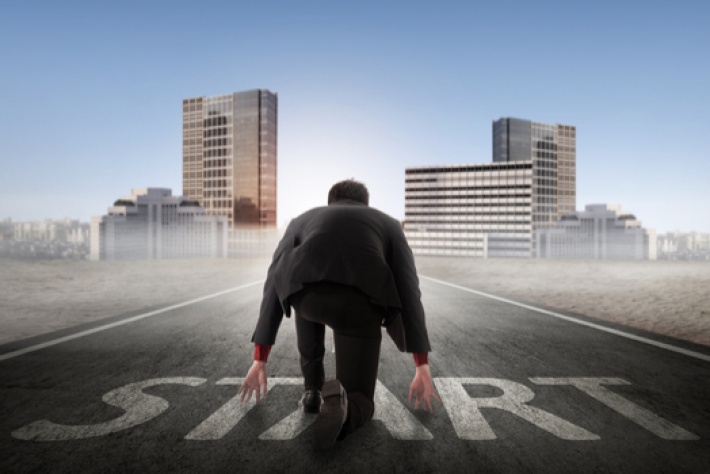 Starting a new business can be both an exciting and a scary time. Whether you are setting up your business to realise a long-held dream, find a job that works around your lifestyle, or simply because you fancy a new challenge, there are certain steps that will help to ensure that you set your business off on the right foot.
Over 67 new businesses were started each and every hour in 2017, a total of more than 589,000. Unfortunately, it is estimated than around a third of these will fail within their first five years. However giving your business the best possible start can help you to avoid some of the most common reasons for the failure of new businesses.
So what are some of the essential steps that you should take when starting a new business?
Consolidate your business idea
Many people believe that they can only start a new business if they have a novel business idea. Although this is a great place to start, not all of us are blessed with these thunderbolts of inspiration. Great businesses can also come from taking an existing business idea and making it better, buying a franchise, or simply turning a hobby into a workable business.
Whatever your business idea is, to take it further you will need to devise a solid business plan. This involves a mixture of research and decision making. Firstly you will need to get out and properly research your business idea; what is the competition like, what is the response from focus groups to your idea, how will your business fit into the market?
Once you have this information use it to fine tune your idea until you have a firm plan for the shape of your business both now, and five years down the line. Until you have a solid idea of what your business is going to look like in practise you will never really be able to get it off the ground. However, also don't be afraid to be flexible; if you come up against an unforeseen stumbling block, adapting your business in the early stages is far easier than several years down the line.
Register your business name
With the myriad of businesses already in existence and starting up all the time, deciding on a unique business name can be surprisingly difficult. If you have a name in mind checking the Companies House register and conducting a quick web search first is imperative. Once you have found a suitable and available name, ensure that you register it and buy the domain name as soon as possible.
At this point it might also be a good idea to start thinking about branding. If you are not naturally design minded getting some professional help can make the difference between your new business looking slick and professional or shaky and low key.
Create a business plan
A good business plan is an incredibly important document. Not only will this be vital if you are looking to secure funding, but a well written and carefully thought out business plan can help to keep you and your business on track, giving you something to refer back to as your business starts to gain momentum.
However, again it is important to remember that business plans do not have to remain static. As your business changes don't be afraid to update your business plan and forecasts to reflect this.
Choose your business structure and register your business
Many people choose to set up their business as a sole trader as this is usually the simplest method. However, it is worth remembering that as a sole trader you are personally liable for any company debts or losses.  In some circumstances setting up as a Limited Liability Partnership or a Limited Company may be more sensible in the long term, even though it is slightly more complicated and expensive at the outset.
Once you have decided on your preferred business model you should officially register it and research and apply for any permits and licences that your business may require.
Secure your funding
Even if you are starting a business with minimal outlay there will still be some money required to get your business off the ground. Any business that requires the purchase of stock, premises, an e-commerce website or similar, will require much more significant levels of funding.
If you are looking to outside sources to fund your business a good business proposal is paramount – check out our guide to writing a successful business proposal. External funding options could include small business bank loans, government backed start up loans or even crowd funding or angel investors. However, these can sometimes be hard to come by and so many entrepreneurs find themselves turning to their own savings or to friends and family for loans. If you do choose this route it is important to treat these as official loans and draw up repayment terms.
Starting any new business can be a very exciting time and there is the temptation to just rush into things and try and get up and trading as soon as possible. However, taking the time to plan your business properly and ensure that it is set up correctly can pay dividends further down the line.
Many accountants will offer specialised business start-up services, including advice about the best structure and funding channels for your business. Handpicked Accountants features only the very best accountants in your area, which have each been thoroughly vetted prior to inclusion. Simply drop us a line and we will recommend the perfect accountant for you today.