Can't pay the VAT because of COVID-19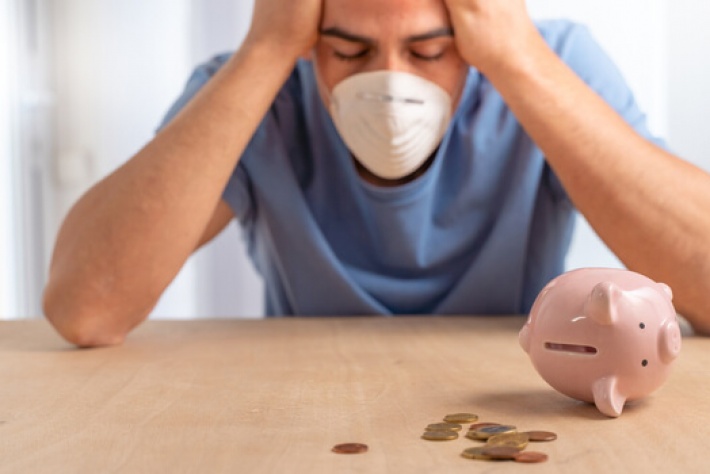 The government's VAT deferral scheme, instrumental in helping businesses deal with the economic fallout of the coronavirus pandemic, came to a close on 30th June. Businesses are now liable to pay their VAT as normal, but with much of the business world still in the throes of financial distress, more support may be needed.
Some businesses face an immediate liability for their latest filed VAT return, so what can you do if you can't pay because of COVID-19? How can you avoid reputational damage with HMRC, and avert the threat of closure?
HMRC's Time to Pay (TTP) scheme
The Time to Pay scheme provides valuable extra time to improve cash flow and regain some operational stability. Businesses are generally offered between three and six months' extra time to pay their taxes, but in some cases it may be possible to negotiate an additional 12 months.
Access to the scheme has been extended during the coronavirus pandemic to help businesses deal with the extreme challenges they face, and it's worth knowing that other taxes can also be included in a TTP.
Contact HMRC without delay
You should contact HMRC's Payment Support Service (PSS) on 0333 200 3835. It's currently open from Monday to Friday, 8am to 4pm, and if you talk to them before the date the tax is due, you may be able to avoid a penalty or surcharge.
You need to know your figures before you contact them, however, and be able to put forward a solid case to extend the payment deadline under this scheme. Being open and honest about your ability to pay the VAT or other taxes is crucial in obtaining HMRC's support.
VAT payment support
When you contact the Payment Support Service an advisor will take details of your business and its current financial situation, including:
VAT registration number
Business bank account details
Amount of VAT outstanding
Reasons why you cannot pay
Your plans for meeting repayments under a Time to Pay arrangement if one is offered
You'll also need to provide documentary evidence of your business' financial position, and offer sales/cash flow projections in support of your plans to repay a Time to Pay arrangement. If you can offer a small amount in payment when you phone, your chances of acceptance may also be improved.
Consider including other taxes in addition to VAT
As it's going to take some time for the economy to improve and you're likely to face other important liabilities before you're paid by your customers, will you be able to pay your corporation tax and employer taxes without overstressing your finances?
It's worthwhile considering your business tax liabilities as a whole if you think you'll need more time to pay, rather than dealing with VAT in isolation, as you may be able to include them in a TTP.
Accountancy support will be crucial to many businesses in these challenging circumstances, and Handpicked Accountants can help you find a fully qualified accountant in your area. We base our referrals on our longstanding practical knowledge of working practices and service levels – please call one of the team for more information.