Can't afford Bounce Back Loan repayments – what now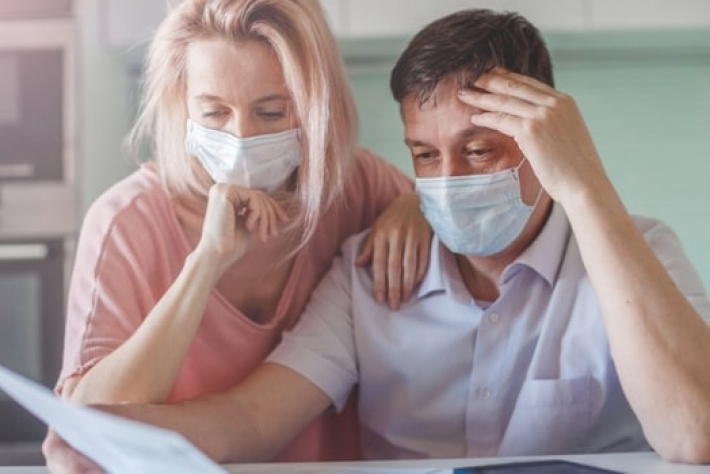 Support for company directors who can't repay coronavirus loans
The Bounce Back Loan Scheme (BBLS) was introduced to help ailing businesses deal with the devastating impact of coronavirus. The scheme offered loans of up to £50,000, and with no personal guarantee required from directors, the uptake was high.
The 12-month payment and interest holiday offered further significant benefits, relieving the enormous cash flow pressure many businesses were experiencing. With businesses still facing severe financial problems, however, repaying Bounce Back Loans has become a burgeoning issue.
So what happens if your business can't afford Bounce Back Loan repayments, and what options might be available to ease the situation?
The Pay As You Grow (PAYG) BBL scheme
The Pay As You Grow element to the Bounce Back Loan Scheme was announced in February 2021. It introduced much-needed flexibility into the programme, and allowed businesses to apply for adjustments to their BBL repayments in three ways:
An extension of the loan term from six years to 10 years, retaining the original low fixed rate of 2.5%
A single repayment break of up to six months
Repaying only the interest on their loan for up to six months, with this option being available up to three times during the loan term
Not all businesses can repay their Bounce Back Loan even with this added flexibility, however. So if this is the case for your business, what other options are available to you?
What now if you can't afford your BBL repayments?
If your company is experiencing a general decline, and Bounce Back Loan repayments are only part of a bigger picture, there are steps you can take to save the business from creditor legal action and ultimate closure
Seeking professional accountancy help is the first step. A qualified accountant will be able to provide cash flow forecasts that determine the extent of the problem, and offer reliable suggestions to deal with it.
Handpicked Accountants can provide you with a shortlist of trustworthy accountants and accountancy practices in your area if you don't currently have access to this type of support. An accountant will also present your options if you can't afford your Bounce Back Loan repayments.
The UK offers various solutions that help businesses recover from financial distress, so what solutions might be available to you?
Restructuring company debts
Restructuring your debts within a formal, affordable instalment plan may be appropriate if your business is experiencing temporary financial difficulty, and is expected to recover in the future.
Company Voluntary Arrangements (CVAs) typically last between three and five years, with a major advantage being that you retain control of the company as a director. Additionally, the arrangement is legally binding on all parties, and protects the business from creditor legal action.
Extra time to pay tax bills
HMRC runs a Time to Pay scheme whereby businesses pay tax arrears over an extended period. This is typically up to six months, but can be longer. You would need to present a solid business case to be accepted onto the scheme, and your accountant is best placed to help you with this.
Voluntary liquidation
Creditors' Voluntary Liquidation (CVL) may be the only option in some cases - this results in the closure of your company. It does offer you and other directors the opportunity to claim statutory redundancy pay if you're eligible, however.
A further benefit of voluntarily entering liquidation is that you fulfil your legal obligations as a director, and minimise the chances of coming under stringent scrutiny by the Insolvency Service.
Handpicked Accountants will help you find an accountant in your area with the skills and qualifications you need. We operate an extensive database of UK accountants, and always base our recommendations on longstanding working relationships. Please get in touch with our specialist team to find out more.