Can your employees legally refuse to work after COVID-19?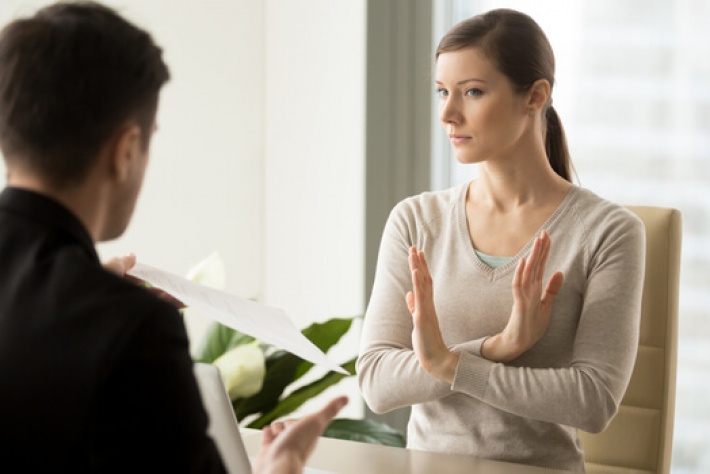 As lockdown restrictions ease and businesses start to reopen, employees are being asked to return to the workplace and resume 'normal' operations, albeit with COVID-19 safety measures in place.
But what if they feel unsafe in the workplace? Can your employees legally refuse to return to work after the coronavirus pandemic?
Are sufficient safety measures in place?
As an employer, you have a legal duty of care to your members of staff and it's imperative that you take all possible safety precautions prior to asking them to return. The initial consideration is whether you've taken all the measures prescribed by the government for businesses in your industry/sector.
Businesses have received some guidance on how they should be operating post-COVID, the safety issues that need to be dealt with, and practical measures to make the working environment as safe as possible.
So you may be able to reassure staff that their working environment is safe, that you're aware of your duty of care, and that you've fully met the requirements as laid out by the government.
If an employee refuses to work after coronavirus, is their absence unauthorised?
Having implemented the recommended changes in your workplace – maybe you've arranged a one-way system through your premises, for example, installed the required number of hand washing/sanitising stations, arranged desks according to social distancing requirements, and undertaken risk assessments - if an employee refuses to go back o work, you may be within your rights to regard their absence as unauthorised.
The natural consequence of this, however, could be disciplinary action against the individual, so it's highly advisable to seek expert employment advice well before this stage is reached. Employment law is complex under 'normal' circumstances, but with these new situations to deal with you need to be clear about the correct legal procedures.
Could disciplinary action result in an employment tribunal?
If you decide to take disciplinary action against an employee who refuses to return to work after COVID-19, the employee may be able to take the matter to an employment tribunal. Although the government are encouraging people to return to work, and it's believed certain measures are sufficient to prevent the spread of coronavirus, the individual employee's own view of their safety is crucial.
If they 'reasonably believe' the threat of COVID-19 is 'serious and imminent' the tribunal could find in their favour as it's difficult to dispute the seriousness and imminent threat of this virus, even though as an employer you've put safety measures in place.
What should you do if an employee refuses to return to work after COVID-19?
Taking specialist legal advice is crucial before taking any action against an employee who won't return to work after coronavirus. There are ways you can mitigate safety issues, if only for the short term – in some cases this could be allowing them to work from home, for example.
You may also be able to offer the employee an alternative role within the business on a temporary basis, and see what happens with regard to the virus over the coming weeks and months.
Being proactive in speaking with your employee is crucial under these circumstances, as is trying to reach a workable compromise for both of you. Taking disciplinary action could result in litigation – a potentially costly outcome for your business.
If you're looking for an accountant who can support you with the current financial and economic challenges, Handpicked Accountants can help. We'll recommend a shortlist of fully qualified accountants in your area, so you can benefit from professional support in these challenging times. Please call one of our experts for more information on how we can help.